The Governor of Texas, Greg Abbott, amid a two-year surge of illegal aliens crossing the overwhelmed Texas border, launched a program he's calling Operation Lone Star (OLS) back in March 2021. The purpose of this program is to increase the number of Texas Troopers on border roads, so to intercept smuggling along the border lines.
Now, A Texas group of Illegals have acquired legal representation and 15 Plaintiff have filled a lawsuit against Texas officials claiming Operation Lone Star criminal trespass program has constitutional violations. The constitution grounds the lawyers are claiming have been violated by these officials are the illegal alien's constitution Fourth and Fourteenth Amendment.
This is what the lawsuit claims "In particular, the Plaintiffs and the Class Members have suffered a common cause of injury, namely the violation of their Fourth Amendment and Fourteenth Amendment rights."
The lawsuit proceeds to claim that the Texas program is targeting Black and Brown people of Latino decent and that they are being overly prosecuted by the State laws. The goal for the lawyers is to turn this case of 15 plaintiffs to a class action lawsuit to represent more than 2,000 illegal immigrants who have fallen victim to this racially targeting program that is incarcerating illegals with no due process.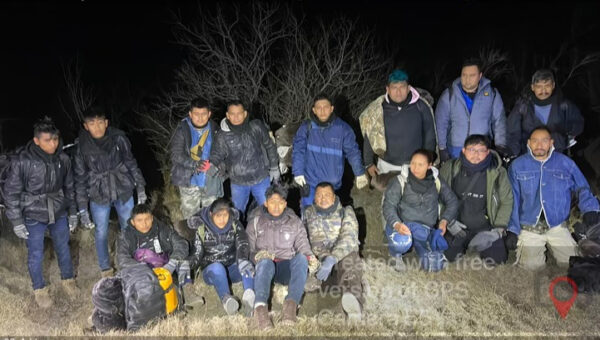 As for pay-offs, the lawyers are demanding all these illegal immigrants be each be compensated with $18,000 a day per day for each plaintiff who have fallen victim to this most unfair program that is drowning in record numbers of illegal crossings.
The embarrassing ordeal being played out by these lawyers is quite humorous. They would like tax-payer money to compensate illegal immigrants who have broken the ultimate trespassing rule. Not to mention, per the constitution the fourteenth amendment begins by stating…
"All persons born or naturalized in the United States, and subject to the jurisdiction thereof, are citizens of the United States and of the State wherein they reside. No State shall make or enforce any law which shall abridge the privileges or immunities of citizens of the United States; nor shall any State deprive any person of life, liberty, or property, without due process of law; nor deny to any person within its jurisdiction the equal protection of the laws."
As for the fourth amendment, the right to privacy, well the same applies.
Do you believe these lawyers have a case or an argument? Let us know in the comments.