On Tuesday, a judge approved the release of the FBI's less redacted search and seizure affidavit detailing the case for the August search of President Trump's Mar-a-Lago home..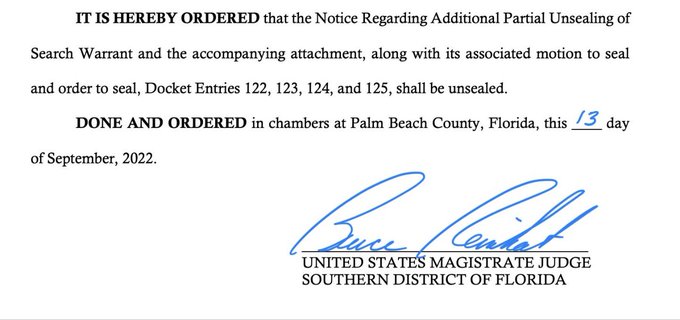 As reported by the Washington Examiner, the newly unredacted portions of the affidavit reveal that Trump's lawyers did not inform the DOJ that he had declassified the documents.
"When producing the documents, neither [Trump] COUNSEL 1 nor INDIVIDUAL 2 asserted that [Trump] had declassified the documents. The documents being in a Redweld envelope wrapped in tape appears to be consistent with an effort to handle the documents as if they were still classified," a new portion of the affidavit stated.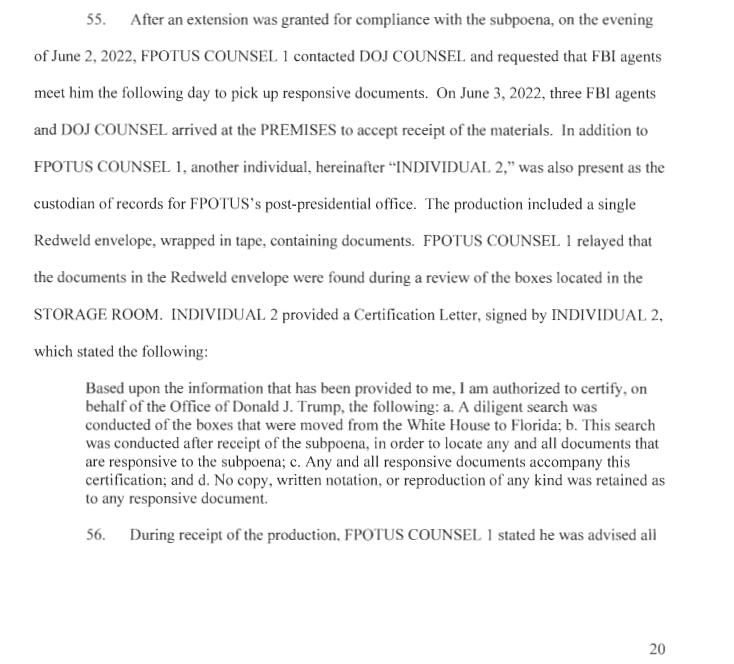 According to the new affidavit, "Individual 2" refers to Trump lawyer Christina Bobb, who signed a document in June attesting that all classified material had been given to the government.
"In addition to [Trump] COUNSEL 1, another individual, hereinafter 'INDIVIDUAL 2,' was also present as the custodian of records for FPOTUS's post-presidential office," the affidavit said. "INDIVIDUAL 2 provided a Certification Letter, signed by INDIVIDUAL 2, which stated the following…Any and all responsive documents accompany this certification; and d. No copy, written notation, or reproduction of any kind was retained as to any responsive document."
Also, new portions of the affidavit revealed that the DOJ subpoena requested surveillance camera footage from the Trump Organization dating back to Jan. 10, a week before 15 boxes were seized from Mar-a-Lago in January by officials of the National Archives and Records Administration.

In order to determine who may have had access to the documents stashed at Mar-a-Lago, the DOJ sought footage. Officials from the Trump Organization handed over a hard drive containing the unredacted footage to FBI agents. Trump had security cameras "in the vicinity of the STORAGE ROOM" where the 15 boxes were stored. The 15 boxes contained "184 unique documents with classification markings," according to the affidavit.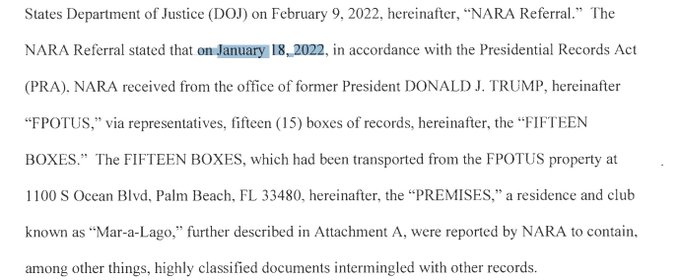 As noted by Just the News, The DOJ is currently facing a legal battle to continue reviewing the materials the FBI seized from Mar-a-Lago. This comes after US District Judge Aileen Cannon granted Trump's request to appoint a special master to independently review them and barred the DOJ from continuing its own efforts.