Antony Blinken has just raised suspicions about the US following the recent explosions of the Nord Stream 1&2 pipelines.
AntiWar.com writes, According to Secretary of State Antony Blinken, the Nord Stream natural gas pipeline attack offers a "tremendous opportunity" for Europe to end its dependence on Russian energy.
Speaking at a joint press conference with Canadian Foreign Minister Mélanie Joly, Blinken said, "It's a tremendous opportunity to once and for all remove the dependence on Russian energy."
This comes after we reported that the Nord Stream 2 leak was spotted in the Baltic Sea where the pipeline sits a kilometer down under the surface.
Two leaks were reported at Nord Stream 1, another natural gas pipeline from Russia to Germany that was completed in 2011.
And a fourth leak in the Nord Stream 1 and 2 gas pipelines was discovered by the Swedish Coast Guard.
Nord Stream 2 stopped leaking on Saturday, while Nord Stream 1 stopped leaking on Sunday, according to Danish authorities.
At this point, it's unclear who was behind the Nord Stream attacks. Putin appeared to blame the US and its allies for the incident on Friday, blaming the "Anglo-Saxons."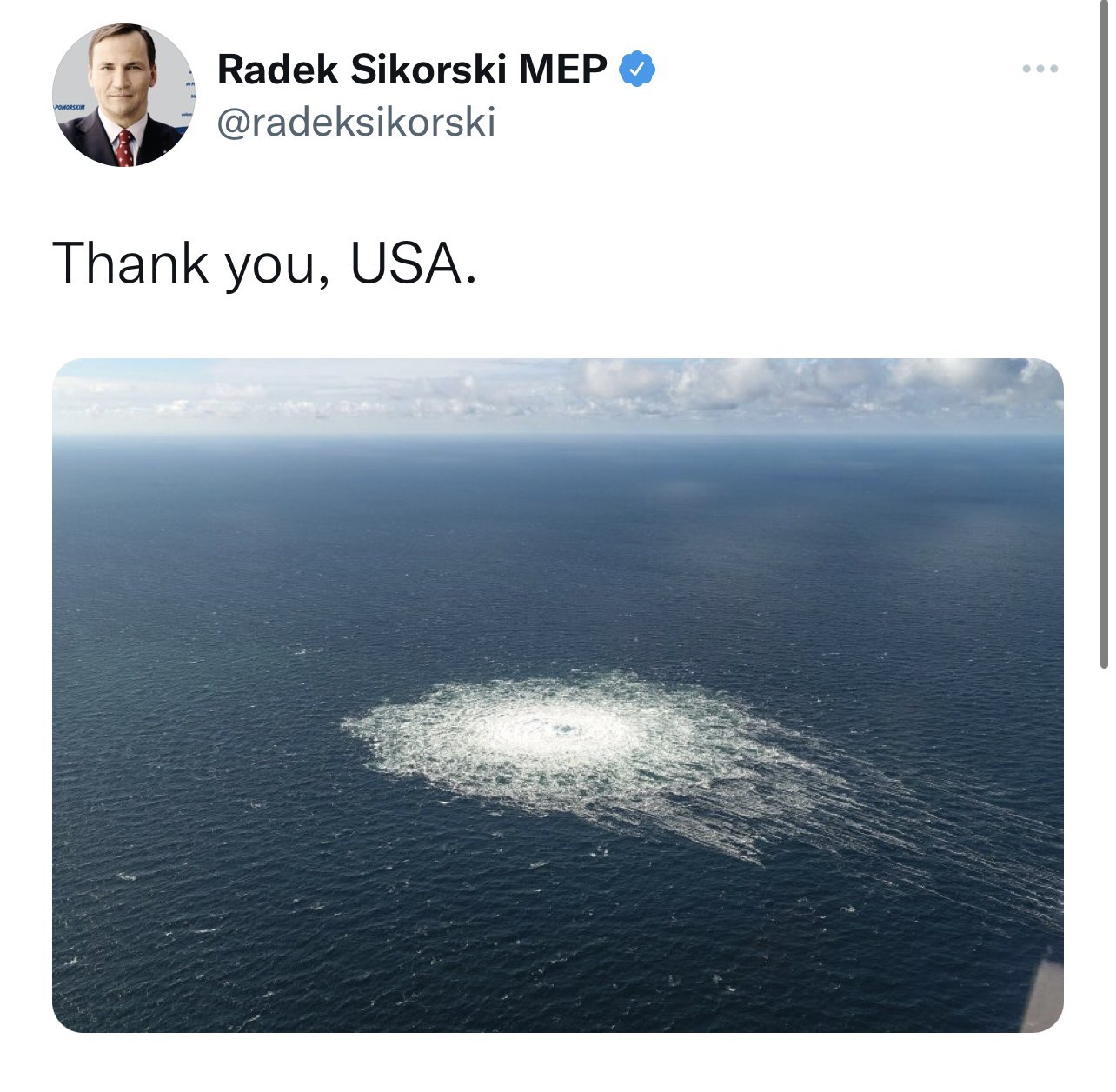 According to the Associated Press, the Kremlin and Russian state media were pushing a "baseless conspiracy theory" that implicated the US. Radek Sikorski, a former Polish foreign minister and current member of the European Parliament, made the most significant allegations. AP did not mention Sikorski's since-deleted tweet thanking the US for the incident.
It has been denied that the US was behind the attack, and Western media is hinting that Russia is responsible despite the pipelines being mostly owned by Gazprom, Russia's state gas company.