A drone operator for the Texas Department of Public Safety located 37 migrants riding in an open-top rail car in Maverick County.
Breitbart reports, A DPS drone pilot, working under Gov. Greg Abbott's Operation Lone Star, used thermal imaging to locate 37 migrants, according to a tweet from state officials. A Special Operations Group trooper located the migrants at the scene.
There were 36 adults and one minor from Mexico, Honduras, Guatemala, and El Salvador in the group. Del Rio Sector Border Patrol agents received the group from Texas officials.
Jason D. Owens, Del Rio Sector Patrol Chief, tweeted a photo on the same day showing 30 migrants apprehended by a Small Unmanned Aircraft System (sUAS) pilot.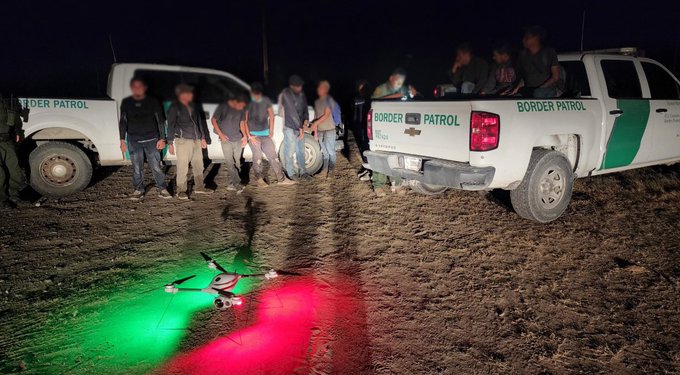 More than 480,000 migrants were apprehended by Del Rio Sector agents in the just-ended Fiscal Year 22, Breitbart Texas reported. Compared to FY20's report of 90,000 apprehensions, this represents an increase of nearly 85 percent.