Jason Aldean and wife Brittany had some fun on Halloween trolling all the woke people out there who think they're better than everyone else. Watch them roast Big Tech and the Woke establishment media in this new video.
In a spoof of the movie Anchorman, Jason Aldean and his wife Brittany jokingly mock the biased establishment media and Silicon Valley giants including Google on social media for Halloween.
In the video, Brittany Aldean plays Veronica Corningstone and Jason Aldean plays Ron Burgundy, both characters from the 2004 Will Ferrell movie.
The couple spoofs the media hatefest aimed at them in the video.
The couple trolls Silicon Valley later by implying that Google suppresses search results related to the couple.
The Aldeans are no strangers to political controversy.
For example, Brittany Aldean used the President's Day holiday in February to throw shade on President Joe Biden while paying tribute to Republican commanders in chief of yesteryear.
Brittany Aldean created a meme for her Instagram stories in which she wished "Happy Presidents Day" to President Trump, Ronald Reagan, Richard Nixon, Dwight Eisenhower, and Abraham Lincoln.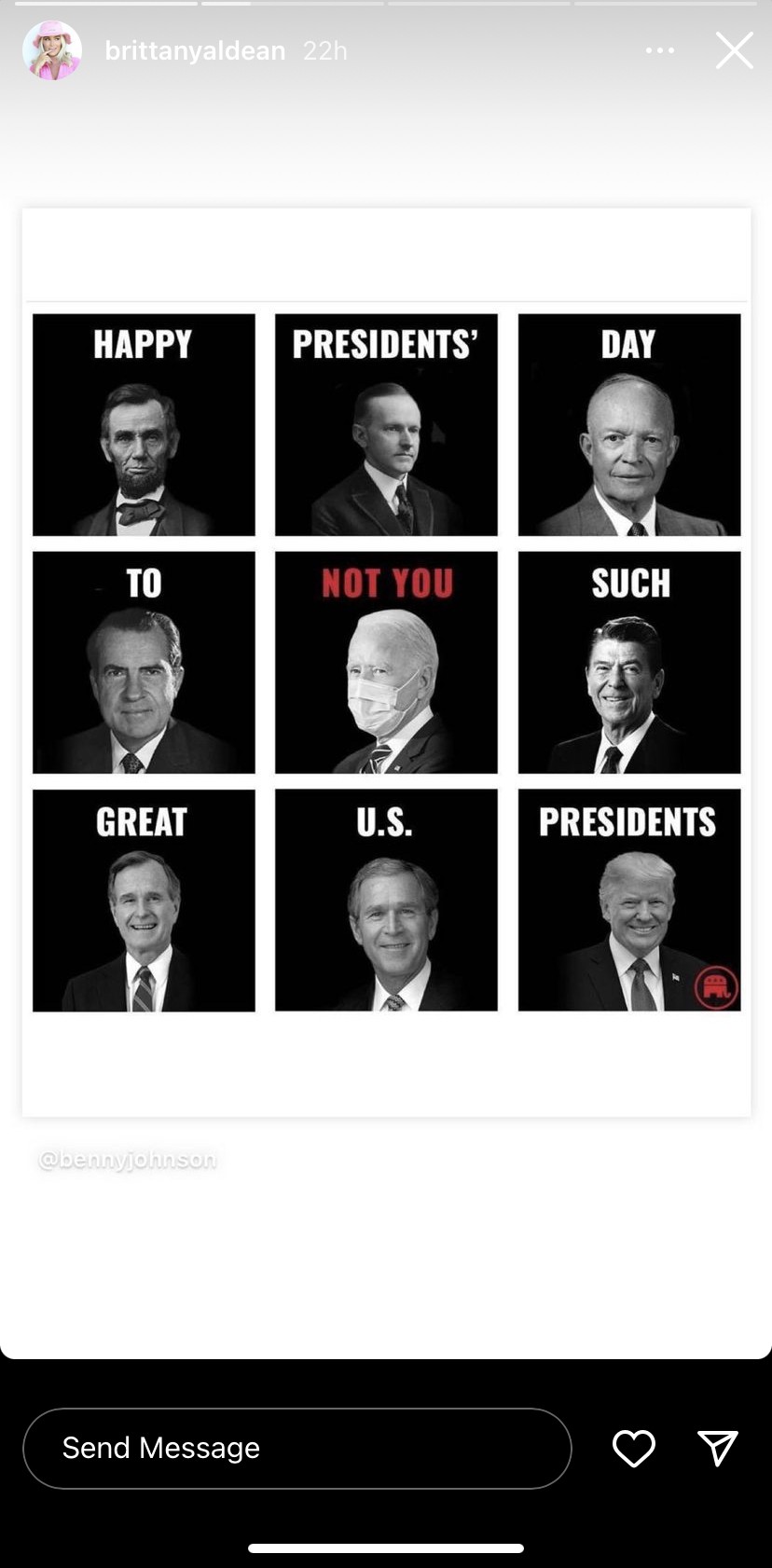 We all need a good laugh sometimes, and that's exactly what Jason and Brittany Aldean gave us with their latest troll of the woke establishment media. It's about time someone took these so-called "cancel culture" bullies head on, and the Aldeans did it with style. Good on them for standing up to the ridiculousness that has taken over our society, where anyone who dares to go against the popular narrative is immediately attacked and destroyed. The woke mob may not approve, but everyone else can appreciate a hilarious roast that puts them in their place. Thanks for the laughs, Aldeans. We needed it.