On Monday night, Elon Musk went to a Halloween party in New York with his mother Maye, and tweeted a picture of their costumes.
FOX Business reports, He attended Heidi Klum's party in New York City with his mother. Musk walked the red carpet in a red armored costume with a hefty price tag.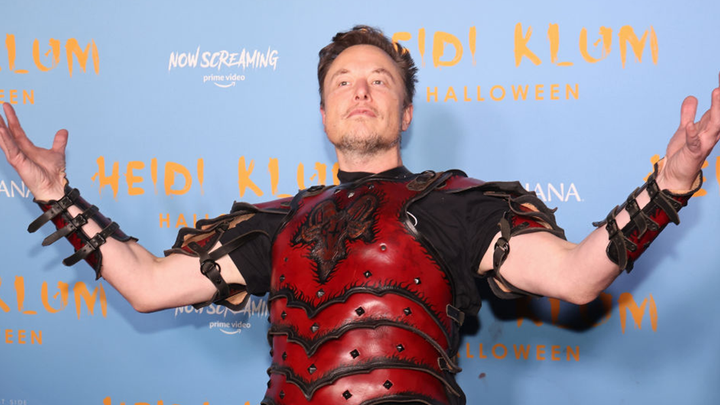 According to the site 'Just Jared,' Costume store Abracadabra NYC's website lists the "Devil's Champion – Leather Armor Set" costume for $7,500.
Musk's costume contains an upside down cross within the head of baphomet, which serves as an anti-Christian and Satanic symbol.
The symbols had Twitter users questioning Musk's religion or if the costume was just a troll.
Halloween is a time for good-natured spooks, and dressing up as a devil or demon is not out of the ordinary. But when it comes to multi-billionaire CEO Elon Musk, his choice in costume raises serious eyebrows. Was his decision to wear a leather armor set featuring an upside down cross and baphomet's head merely meant to shock and troll those in attendance? Or does it reveal a darker underlying belief system at play? Despite Musk's denial of any Satanic leanings, this bizarre Halloween costume choice certainly leaves one wondering about his true motives and intentions. Are we truly dealing with a troll, or is there something more sinister at work? Only time will tell. In the meantime, let's keep our eye on this controversial figure's every move.