Time magazine named Ukrainian President Volodymyr Zelensky its 2022 Person of the Year.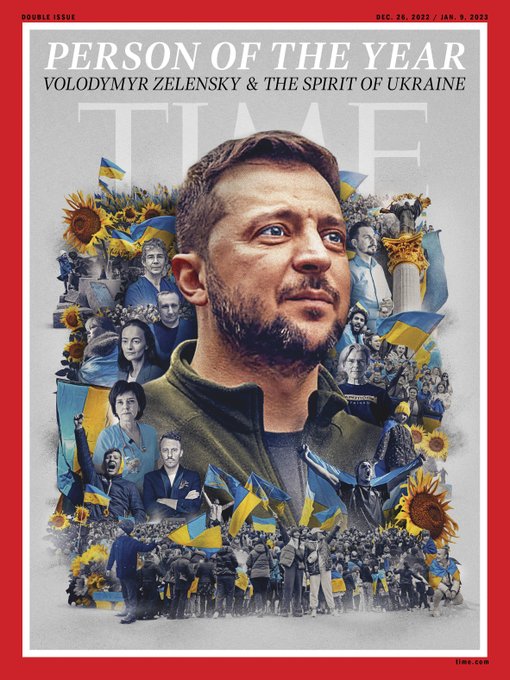 A person or multiple people can receive the award for having a major impact on their country and the world throughout the calendar year.
In a tweet, TIME magazine wrote, "Volodymyr Zelensky's success as a wartime leader has relied on the fact that courage is contagious. TIME's 2022 Person of the Year is Volodymyr Zelensky and the spirit of Ukraine"
As noted by FOX News, finalists for 2022 included figures like Florida Gov. Ron DeSantis, Republican Representative Liz Cheney, China President Xi Jinping, the U.S. Supreme Court and Musk.
Time has chosen a Person of the Year every year since 1927.
Here's a quick video the magazine put together highlighting each 'Person of the Year' since 1927.
The award has been controversial on both the right and the left. For example, you can probably remember the outrage from Republicans as President Biden and Vice President Kamala Harris were named Time's Person of the Year in 2020 and the outrage from liberals when Donald Trump was named the magazine's person of the year in 2016.
However, the most controversial 'Person of the Year' was Adolf Hitler, who won the title in 1938.
TIME acknowledged this, by writing on their website, "Not every Person of the Year has wielded positive influence; perhaps most notably, 1938's Man of the Year was Adolf Hitler, with the added ominous prediction that he "may make 1939 a year to be remembered."
Putin will no doubt be incensed to discover that TIME Magazine has named his nemesis, Ukrainian President Volodymyr Zelensky, its 2022 Person of the Year. This award, which has triggered debate on both sides of the political aisle, comes with a chilling reminder — Adolf Hitler was similarly awarded the title in 1938. In today's day and age, however, the TIME Magazine Person of the Year is an outdated and useless concept. Very few people pay attention to it or care much about it anymore; it is no longer seen as indicative of any true achievement or impact.