Along the Rio Grande riverbank, Border Patrol agents found a migrant family abandoned by human smugglers with two infants. The rescue was witnessed by RGV Sector Chief Patrol Agent Gloria Chavez.
On March 9, U.S. Border Patrol Chief Raul Ortiz tweeted a video of agents from the RGV Sector rescuing the family abandoned in the dark along the Texas bank of the Rio Grande. Ortiz reported that the migrant family included two infants.
This fiscal year, Rio Grande Valley Sector agents have encountered more than 121,000 migrants. The new fiscal year began on October 1, 2022.
Meanwhile, a large group of migrants was apprehended near Lukeville, Arizona, by officials from the Tucson Sector Border Patrol on Monday. Children were among the 235 migrants from 14 different nations.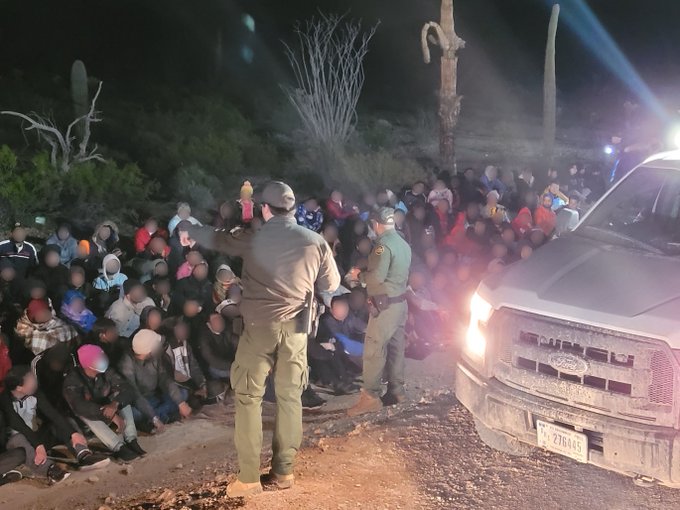 The Chief Patrol Agent of the Tucson Sector, John R. Modlin tweeted a photo of agents from the Ajo Station apprehending the large group of migrants.
In addition, Modlin tweeted that 3,410 migrants had been apprehended over a span of three days.
These heartbreaking scenes at the border are unfortunately occurring way too frequently and do not get as much news coverage as they deserve. All in all, it is beyond shameful that such atrocities are still taking place under Biden's watch, and it's shameful that it is not being addressed head-on by his administration.