In an astonishing turn of events, the Clinton Foundation, once again, is thrust back into the heart of controversy. The echoes of a scandal, once believed to be silenced, are now roaring back into the spotlight, hinting at a turbulent storm on the horizon that no one saw coming.
Ladies and Gentlemen, the whirlwind surrounding the Clinton Foundation is back with renewed vigor. U.S. Tax Court Judge David Gustafson, known for his refusal to back down, has reignited a whistleblower case that dates back to 2017.
This development follows the release of John Durham's post-investigation report, in which he notes "significant failures to investigate allegations against" the Clinton Foundation. It appears that the saga, thought to be near completion, has taken an unexpected turn, breathing fresh life into the controversy.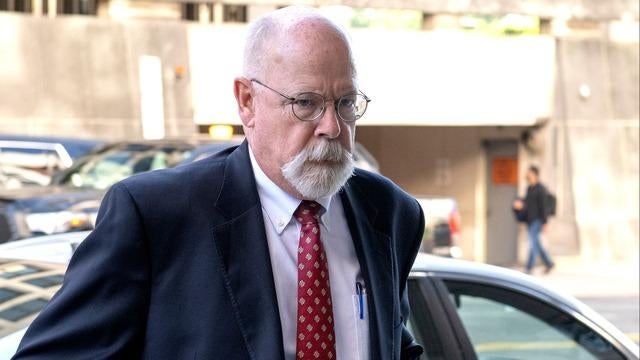 Let's rewind a bit. Three years ago, Judge Gustafson caught everyone off guard by denying an IRS request to dismiss the case. At that time, he asked the IRS to confirm whether a criminal investigation had taken place, prompted by an unexplainable "gap" in the IRS's records.
Fast forward to the present, the IRS filed a new motion to dismiss. Arguments from all parties were presented over the past year. But in a striking move, Gustafson has delayed his ruling and requested fresh arguments, considering recent court rulings that may have set precedents.
With this move, Gustafson effectively blunts IRS's efforts to close the case, creating ripples of frustration within the agency. The judge has now granted an extension to the whistleblowers, John Moynihan and Larry Doyle, who have until the end of June to provide updated arguments.
Doyle and Moynihan had earlier claimed the foundation acted as a foreign lobbyist, accepting overseas donations, and then influencing U.S. policy. A serious charge if substantiated, could potentially result in the foundation losing its tax-exempt privileges.
Despite the foundation's claim of having addressed any compliance issues, Gustafson referred to nonpublic evidence suggesting a possible joint criminal investigation by the FBI and IRS against the foundation, further fueling the intrigue surrounding this case.
As the plot thickens, it's evident that the Clinton Foundation is far from escaping its controversial past. Will this case finally be laid to rest, or will the whirlwind continue? Only time will tell. Until then, we'll be here, unraveling this intricate web of allegations and legal entanglements, bringing you the very latest.