In a simmering saga that has been largely stewing under the radar, celebrity chef Gordon Ramsay and his wife Tanya Ramsay whipped up a surprise that is now ready to be served to the world. Famous for his fiery on-screen persona and culinary expertise, the MasterChef star and his culinary partner-in-crime, Tanya, astoundingly announced on November 11th that they have emboldened the Ramsay battalion with yet another new recruit – a baby boy.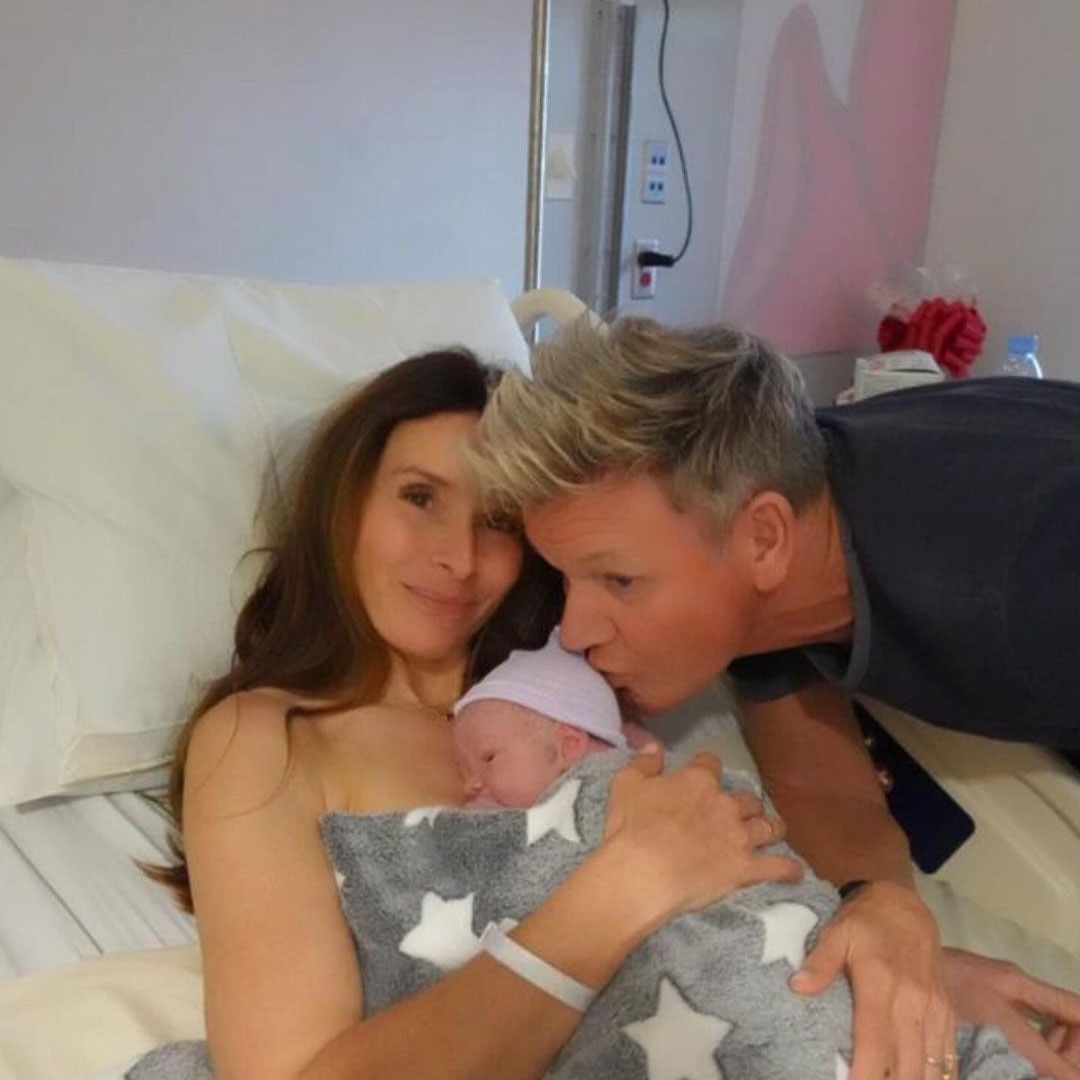 In an era where social media yields enormous scrutiny over celebrities' personal lives, the Ramsays managed the remarkable feat of protecting their private joy from prying public eyes. Without previous public announcement of their plans to expand their family, the news of the newest Ramsay has taken the world by surprise.
Gordon Ramsay, who turned 57 on November 8, introduced his newborn son to the world on Instagram, dubbing it an "amazing birthday present." Jesse James Ramsay, as the little delight has been christened, tipped the scales at a healthy 7lbs 10oz. "Please welcome Jesse James Ramsay, 7lbs 10oz whopper!! One more bundle of love to the Ramsay brigade!! 3 boys, 3 girls…. Done," gleamed the proud father as he put an end to his burgeoning offspring tally.
The new arrival to the Hell's Kitchen stirs up an even brew in the Ramsay fraternity, joining his older siblings Megan, 26, twins Holly and Jack, 23, Tilly, 22, and the former youngest, Oscar, 4. The colorful Instagram announcement featured heartwarming pictures of a proud 'mum' holding baby Jesse, indulging in the priceless skin-to-skin contact in a hospital bed, with the beaming celebrity chef planting a tender kiss on their son's head. A picture of Oscar meeting his baby brother for the first time wove a picture of familial warmth and joy.
As this storm quietly brewed behind the scenes, the joyous announcement stands testament to the Ramsays' ability to maintain personal privacy while living life in the incessant glare of the global spotlight. While they are celebrities, they are also a family. A family that has surprised yet again through their impeccable ability to flambé expectations and serve up heartfelt surprises.
This unexpected treat exemplifies the flamboyant chef's cooking style. Ramsay, notorious for his undiluted, unfiltered portrayal of a passionate chef on television, reflects similar characteristics in his personal life. His straightforward personality, coupled with the ability to deliver unexpected delights, Jean-Pierre, is something we all have come to associate with his popular TV show Hell's Kitchen.
In the closing analysis, the addition of Jesse James Ramsay rekindles fresh enthusiasm, love, and harmony into the Ramsay family. The protective veil they were able to deftly maintain while nurturing this intimate family development articulates a broader statement. The undivided public attention sparked by sensational life-changing experiences, such as the birth of a child, can coexist with respect for personal space, revered by figures like the Ramsays.
In an era of full-throttle 24/7 media coverage, this demonstration of personal joy and public discretion is food for thought and warmth for the heart. It asserts a refreshing narrative in a world hungry for content, a reminder that life's paramount ingredients are privacy, love, family, and the joy they bring. As we congratulate the Ramsay family on their newest entrée, we, as a society, are served a delicious reminder of the precious relationship between public life and personal space, a relationship manifest beautifully in the Ramsays' journey.