In its first week, Cori Bush's new book sold just 729 copies, according to industry tracker NPD BookScan.
The New York Post writes, "The Forerunner: A Story of Pain and Perseverance in America," was published by Knopf on Oct. 4. Bush, an anti-police socialist who stoked BLM riots in 2020, received an advance of at least $50,000, according to his financial disclosure statement.
NDP reports just 288 books sold in its second week, a marked decline from the previous week.
Described as a political memoir, the book examines Bush's history as a minimum-wage worker, sexual assault survivor, and Black Lives Matter activist.
Several industry insiders described the book launch as "mediocre" and said Knopf was unlikely to recoup its investment.
In addition to advocating the party's most divisive issues, including the defunding of the police and abandoning support for Israel, Bush is closely aligned with socialist Democrat Rep. Alexandria Ocasio-Cortez.
But Bush, AOC and the rest of 'the squad' may want to rethink their strategy, as voters have once again proven that they believe socialism is a bad system for the United States of America.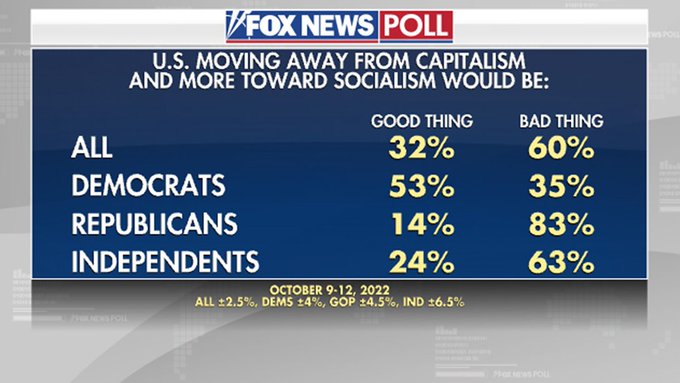 A recent FOX News poll found that more than half think the country is becoming more socialist, but six in 10 say that such a move would be a bad thing. In addition, twice as many think such a transition would be a bad thing (60%) rather than a good thing (32%). Among Democrats, 53% think a move toward socialism would be good."