Two CNN hosts were recently left speechless after Jeopardy! contestants failed to answer a question about Joe Biden's token SCOTUS nominee.
It surprised CNN anchor Don Lemon and co-anchor Kaitlan Collins that highly intelligent contestants on Jeopardy couldn't name Ketanji Brown Jackson, President Biden's nominee to the Supreme Court.
The Daily Wire writes, with Poppy Harlow, the two co-anchors discussed clues that have elicited criticism on "Jeopardy", including this week's clue featuring the murderer of Gabby Petito, Brian Laundrie.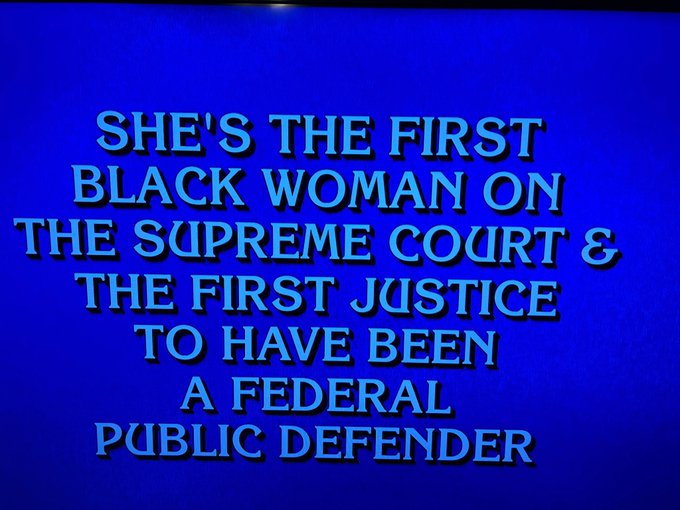 They then showed an earlier edition of the show featuring a clip in which the host, Ken Jennings, stated, "She's the first Black woman on the Supreme Court and the first justice to have been a federal public defender."
No contestant answered, so Jennings told them, "That's Justice Jackson, Ketanji Brown Jackson"
This annoyed the heck out of the CNN hosts.
Lemon's signal that the contestants were not as smart as they should have been was wildly inappropriate, considering that the same contestants were able to answer four out of five questions in a separate category about the Supreme Court later in the show, as noted by The Western Journal.
The partisan reporting of the folks at CNN never ceases to amaze. They are so obsessed with democrats and furthering their agenda that they can't even see straight. It's no wonder that they would be outraged that Jeopardy! contestants couldn't name Ketanji Brown Jackson, President Biden's token nominee to the Supreme Court. I mean, really, what else would you expect from a network that is constantly pushing the false narrative of "diversity" and "inclusion"? They are nothing but the woke police, and they have zero credibility. It's time for Americans to wake up and see CNN for what it really is: a joke.