When President Joe Biden visited El Paso, Texas before his trip to Mexico, John Kirby, the Coordinator for Strategic Communications at the National Security Council told Fox News he was not given a watered down view of the border crisis.
As noted by Townhall, the illegal immigrants who were sleeping on the streets of El Paso for weeks had been moved out of the city and those who remained went to one part of downtown ahead of Biden's arrival.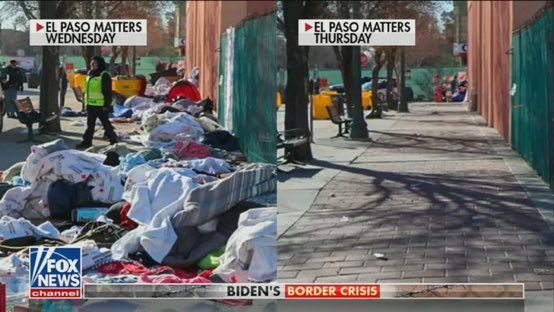 Many streets were littered with trash and piles of donated clothes, so city workers cleaned up the areas where they had been.
Biden also visited a processing center, but no one was being processed there, Kirby revealed.
Voicing its stance on Biden's trip, the Border Patrol Union tweeted: "El Paso being cleaned up as if nothing unusual ever happened there. Just in time for Biden's 'visit to the border'. We suggest just landing in Des Moines, Iowa and telling him it's El Paso. He'll never know the difference."
CLOSE. John Kirby's desperate cover story for Joe Biden's watered-down tour of the southern border is unbelievable. The fact that illegal immigrants were relocated across the city and streets were cleared of trash and piles of clothes before Biden's visit only goes to prove what the administration is willing to do to hide the true reality of the border crisis. It is clear that immediate attention needs to be given to this issue, as it cannot be ignored any longer. The horrific notion of a sanitized version being presented makes it all the more unbelievable and disgraceful on the Biden administration's part.