In response to a complaint from a community member, the Los Angeles Police Department removed the "Thin Blue Line Flag" from one of its stations. Over the front desk of the Rampart Station was hung the flag, according to FOX 11 LA.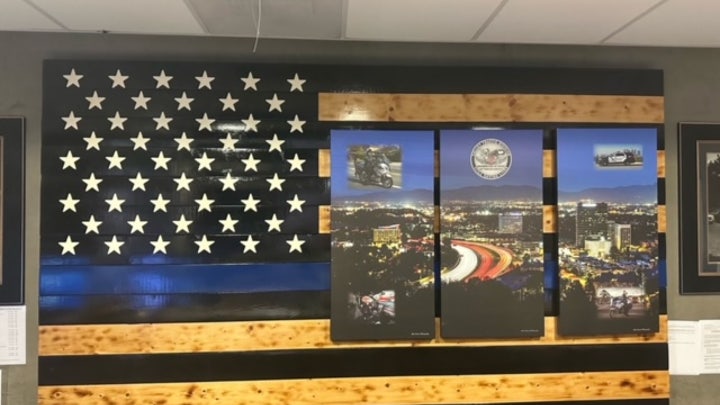 Chief Michel Moore said he does not view the flag the same way as the community member, but that its display in public lobbies can cause division.
Chief Moore said in a statement, "It's unfortunate that extremist groups have hijacked the use of the "Thin Blue Line Flag" to symbolize their undemocratic, racist, and bigoted views. Flags serve as powerful symbols with specific meanings. The "Thin Blue Line Flag" to me presents the honor, valor, dedication, and sacrifice of law enforcement to protect our communities. Tragically, that view is not universally held and others have been able to persuade the public it symbolizes racist, bigoted and oppressive values."
In response to the Los Angeles Police Department banning the display of the Thin Blue Line Flag, former California governor candidate Caitlyn Jenner slammed the LAPD chief for going "woke." She told Fox News that the move will further demoralize a police department already struggling with low morale.
It is sickening to see the Los Angeles Police Department going into full woke mode in response to a single complaint. It is obvious that this move has further demoralized a department struggling with morale problems. It is almost unreal that removing the Thin Blue Line Flag has become their response–a flag meant to back the blue, support police and show unity in an otherwise divided city. Liberals think building more cry closets and preaching diversity will do any good for the public safety crisis going on–but it's about time someone stood up for those who put their lives on the line everyday, who serve and protect without hesitation. It's time to get back some hope and show support for officers all over the world.