According to a new ABC News/Washington Post poll, Americans feel worse off under the current administration than they have in four decades.
According to ABC News, four in 10 Americans believe their financial situation has gotten worse since President Joe Biden took office, the highest percentage in 37 years of ABC News/Washington Post polls.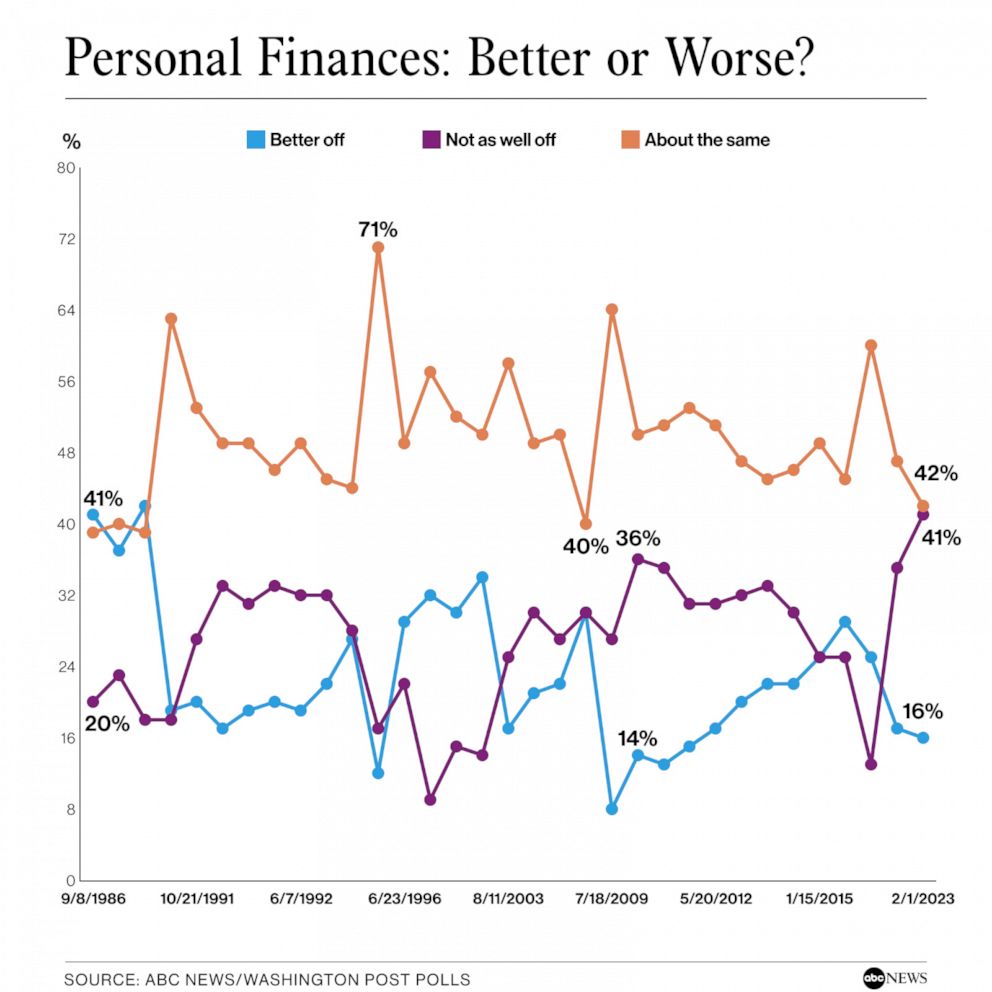 Fourty-one percent of those polled said they are financially worse off than they were before Biden became president, the highest percentage since ABC News/Washington Post began asking the question in 1986.
Under Biden, only 16% of respondents said they were better off.
In the same poll, roughly six out of ten self-described Democratic adults oppose Biden winning the party's presidential nomination in 2024.
Throughout most of 2022, Biden's approval rating steadily declined amid record inflation, and several polls leading up to the midterms indicated that voters trusted Republicans more to manage the economy.
The new ABC/WaPo poll paints a grim picture for President Biden's reelection prospects in 2024, particularly with respect to the country's financial standing. An astounding 41 percent of those surveyed said they have fallen into worse economic circumstances since the start of Biden's presidency – a statistic that is deeply concerning given the current state of affairs in America. This clear lack of confidence should be seen as a sign to Biden and his cabinet that they should seriously consider not seeking reelection in 2024 and instead turn the reins over to a new leader who can better deliver prosperity for all citizens.