According to a poll published on Friday, almost nine out of 10 Democratic voters believe Biden should not serve as president of the party, while many of the party's leaders admit he is too old to run again.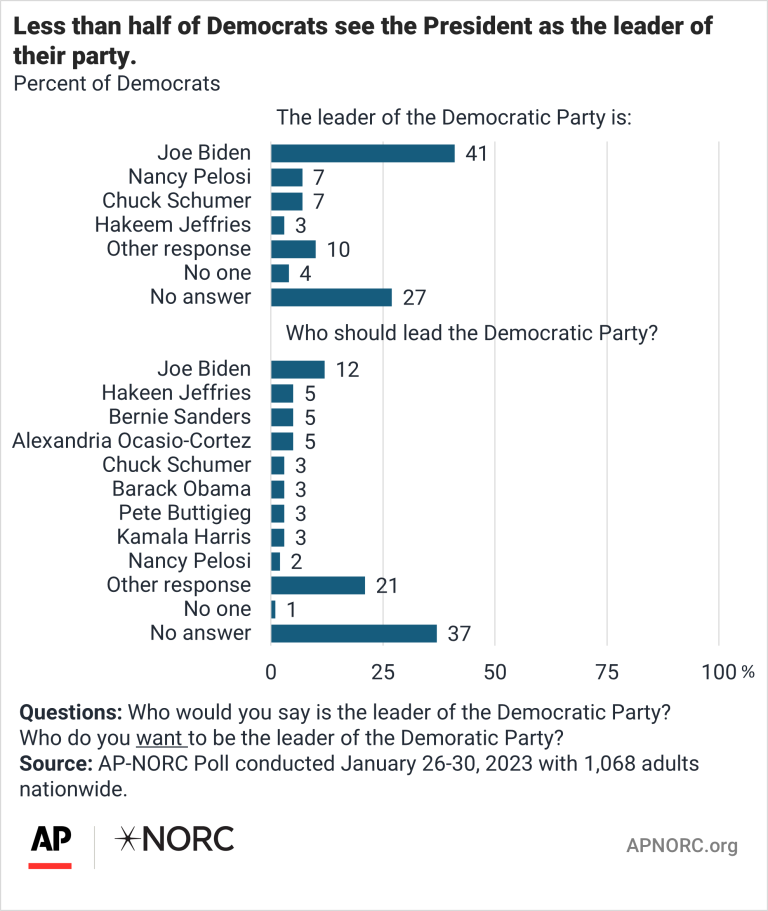 In the AP-NORC poll reported on by the Conservative Brief, respondents were asked: "Who should lead the Democratic Party?" Biden received just 12 percent of the vote.
AP-NORC's survey found that Rep. Alexandria Ocasio-Cortez (D-NY), House Minority Leader Hakeem Jeffries (D-NY), and Sen. Bernie Sanders (I-VT) all received 5% of the possible answers.
Embattled Transportation Secretary Pete Buttigieg and Senate Majority Leader Chuck Schumer (D-NY) each received 3%. However, the most common responses were "no answer" and "other response," which accounted for 37% and 21%, respectively.
However, the same survey wasn't exactly a win for the current Republican leadership.
Only 20% of self-identified Republicans believe that former President Donald Trump would be a better candidate to lead the GOP than Florida Governor Ron DeSantis. In addition, 34% of respondents chose "no answer," while 21% chose "other response."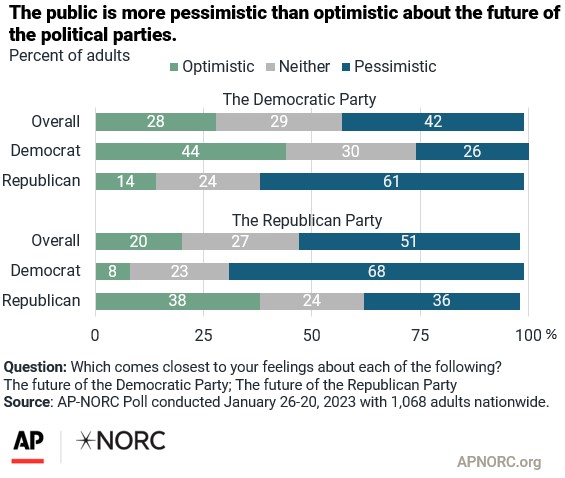 In addition, the poll revealed that Americans are not optimistic about politics these days, regardless of their party affiliation. Partisan differences exist in how the two political parties view their future. Democrat prospects are more optimistic than pessimistic, while Republican prospects are closely divided.
The new poll data regarding Biden in particular is a stunning, though not surprising, reminder of how unpopular he is among Americans. Not only did an approximate 90% of Democratic voters say he should not be in charge of their party, but the new AP-NORC poll showed that even his party leaders agree: Biden's time in politics should come to an end. This new evidence further confirms that many people feel America suffers under Biden's leadership. The question now becomes who will replace him, and what new ideas will they bring to the table?