A new Fox News poll has revealed that the American public is deeply concerned about the state of the economy under the Biden administration, with record numbers reporting that things are getting worse for their families. Inflation has been a major issue, and voters are now blaming the White House for failing to take action. As the country faces economic uncertainty and declining confidence in its leadership, many are asking: what will happen next?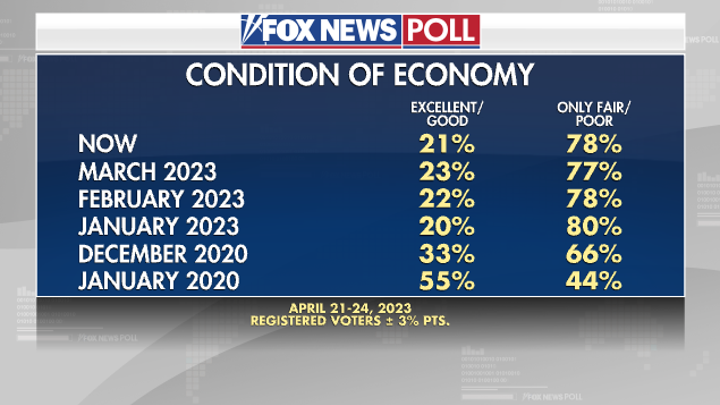 According to a recent Fox News survey, a record number of Americans feel that the economy is getting worse for their families, with 78% rating it only fair or poor. This negative outlook extends to their personal situations, with 70% feeling the economy is getting worse for their family, the highest percentage in Fox News polling going back 20 years.
The survey also revealed that voters blame the Biden administration's actions on inflation for the economic downfall, with 40% saying the economy or inflation specifically are the most important issues facing the country. The majority of voters believe that Biden's actions on inflation are either hurting or not making a difference, with only 24% saying they are helping. Republicans are particularly critical of the administration, with 65% stating that its actions are hurting.
Biden's approval ratings have taken a nosedive across the board, with only 44% of voters approving of his overall performance and 55% disapproving. Women, Gen Xers, Hispanics, and Black voters have particularly low approval ratings for Biden. His job approval rating on the economy is even lower, with only 35% of voters approving and 63% disapproving.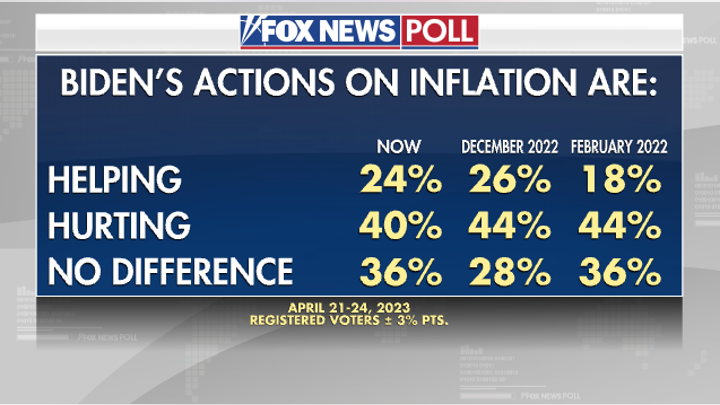 Congress does not fare any better in the survey, with only 29% of voters approving of its performance and 66% disapproving. The leak of highly classified U.S. military documents by an Air National Guardsman has further damaged national security, according to 80% of voters surveyed.
As for Vice President Kamala Harris, the survey found that 43% of voters approve of the job she is doing, while 54% disapprove. Although her ratings are on par with Biden's, they are much more positive than the marks voters give lawmakers.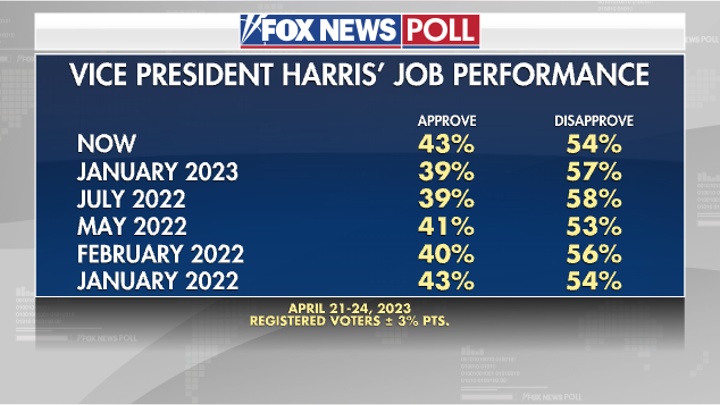 The poll also showed that voters demand transparency and accountability from their leaders. More than three-quarters of voters surveyed believe that it is important for Biden to hold regular press conferences. The leak of classified military documents also raised concerns about national security, with 80% of voters stating that the incident was either very or somewhat damaging to national security.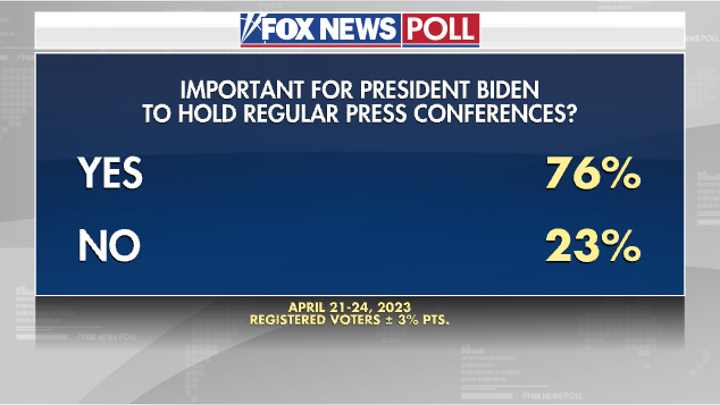 The new Fox News survey paints a troubling picture of the American public's sentiment on the economy, national security, and leadership. With record numbers reporting that the economy is getting worse for their families, and dissatisfaction with the Biden administration and Congress at all-time highs, it is clear that something needs to change. The economy, inflation, and national security are the top concerns for many Americans, and they want to see decisive action from the White House and Congress.