The winds of political preference have begun to shift within the right-wing constituents, with a recent Fox News survey revealing that more than one-third of Republican primary voters categorically mention they would "never" cast their vote for former Vice President, Mike Pence. This increasing skepticism towards Pence, reflected in the poll surveyed between June 23-26, seems to illuminate a broader narrative within the party, pointing towards a reshaping of allegiance and political choices.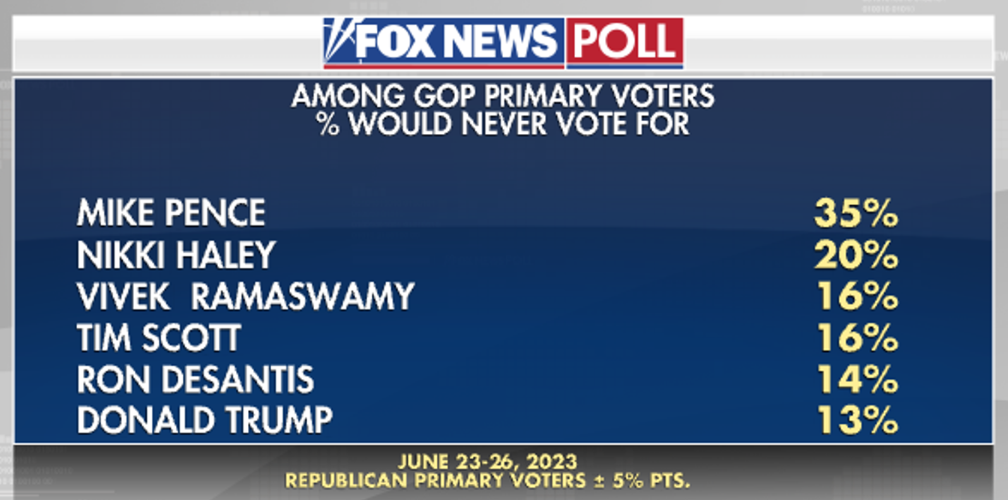 Pence, who once stood as a stalwart figure within the conservative cause, now leads the pack of potential candidates that Republican voters vow not to support, registering a reluctance from 35 percent of respondents. On asking who else the voters would refrain from supporting, former South Carolina Governor, Nikki Haley, saw a firm rejection from one-fifth of the respondents, while 16 percent expressed their aversion towards voting for anti-woke businessman Vivek Ramaswamy or South Carolina Senator Tim Scott.
Seemingly, this trend of disenchantment extends towards even high-performing figures like Florida Governor, Ron DeSantis, who is 'never' to see the vote from 14 percent of the respondents, followed by 13 percent who shared the same sentiment towards President Donald Trump.
Simultaneously, however, a majority of Republicans (58 percent) confirmed their strong favor, saying they would "definitely" vote for Trump. This unwavering loyalty towards Trump stood in stark contrast with the comparatively modest 30 percent support for DeSantis or the meagre 10 percent for Haley. Gaining little underwhelming traction, Pence and Ramaswamy each managed to secure only a 12-13 percent of 'definite' vote confirmation.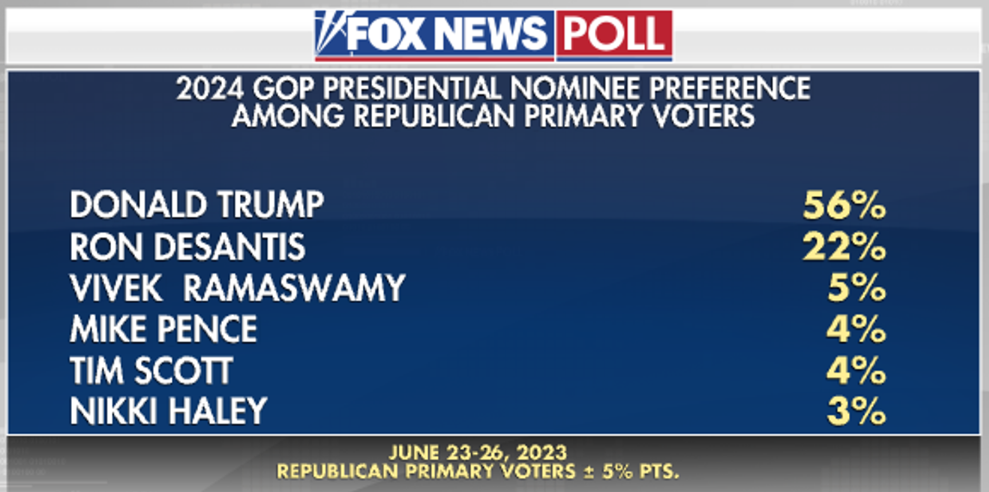 Conducted among 1,005 registered voters, the poll's GOP portion indicates a margin of error of +/- 5 percent. Other probable candidates, such as former New Jersey Governor, Chris Christie, and former Arkansas Governor, Asa Hutchinson, were excluded from this part of the survey.
These poll results align with a recent Morning Consult survey that placed Pence with the second highest unfavorable rating in the GOP field, with 39 percent of Republican primary voters voicing an unfavorable disposition towards him. Christie, however, surpassed Pence's unpopularity, securing an unfavorable verdict from 46 percent of respondents.
The week before, Pence courted controversy with an unscheduled trip to Ukraine, meeting the Ukrainian President Volodymyr Zelensky. Through this visit, Pence voiced his strong endorsement for American support for Ukraine, reinforcing his stance by drawing attention to the courage shown by Ukrainian's people and soldiers amidst the Russian invasion.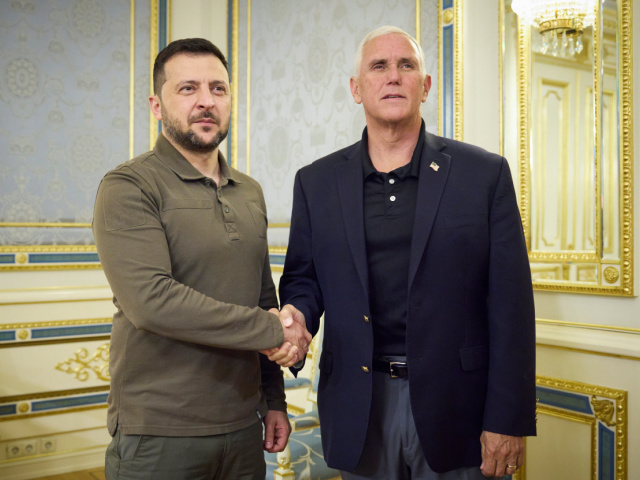 As of March, the U.S. has provided $32 billion in aid to Ukraine. However, a survey by Morning Consult released subsequently suggested that a significant proportion of Republican voters did not consider Ukraine to be a "vital" U.S. interest.
The findings of these various surveys underscore a tectonic shift within the Republican voter base, a growing discord that has the potential to reshape the party's political prospects. The ultimate question it posits is whether the Republican Party can successfully navigate this turbulent landscape to unify and rally its base. It is clear that as the political landscape continues to evolve and unfold, the names that once carried weight may now be burdened with prejudice, setting the stage for a dramatic reshuffling of loyalties and power within the Republican ranks.