New York Rep. Alexandria Ocasio-Cortez has made her way onto another magazine cover.
According to the Daily Wire, AOC was featured on GQ's magazine cover this week which instantly drew criticism from the right. She said in the GQ piece that she used to believe "anyone can grow up to be president" in America, but now she believes "many people in this country hate women" and "women of color."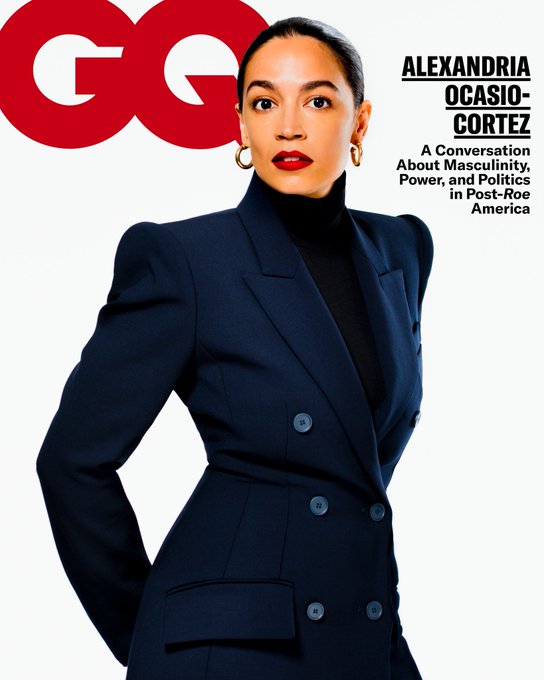 "We hate tyrants," Dana Loesch replied. "Big difference."
Jenna Ellis, a constitutional law attorney and former senior legal advisor to President Trump, had a different take on AOC's claim about why she won't run for president.
"Lol AOC won't be president because most Americans hate stupidity," Ellis tweeted.
"I'm glad AOC knows what a woman actually is, but our problem is with her socialist agenda, not her gender," Sen. Marsha Blackburn (R-TN) tweeted.
Noam Blum tweeted, "If AOC wasn't on magazine covers I'd never hear about her."
He added, "AOC isn't a congresswoman. She's a hillfluencer."
On FOX News, Joe Concha revealed why the magazine really put AOC on the cover.
In her feature piece, the Daily Caller also notes that the Congresswoman said since her now-fiancé is white, she wasn't sure if she wanted to marry him.
In a conversation with GQ, Ocasio-Cortez expressed her reluctance to marry Roberts. "She wasn't sure an interracial, intercultural relationship would be right for her," GQ reported. In spite of this, the couple got engaged while vacationing in Puerto Rico in April.