As of Tuesday, a place called "Adams Tent City" was spotted on Google Maps at the location of the newly opened immigrant welcome center in New York City, which was set up to handle the surge of immigrants the city is experiencing as a result of Governor Abbott choice to bus illegal immigrants to Democratic strongholds.
As noted by the Washington Examiner, In this case, it's not clear whether Google was responsible for the labeling or if it was a prank by a prankster.
According to the New York Post, a Google spokesperson said in a Tuesday evening email: "We're aware of the situation and have removed the listing."
In response to the recent surge of immigrants, Mayor Eric Adams (D-NY) announced the city would construct the site.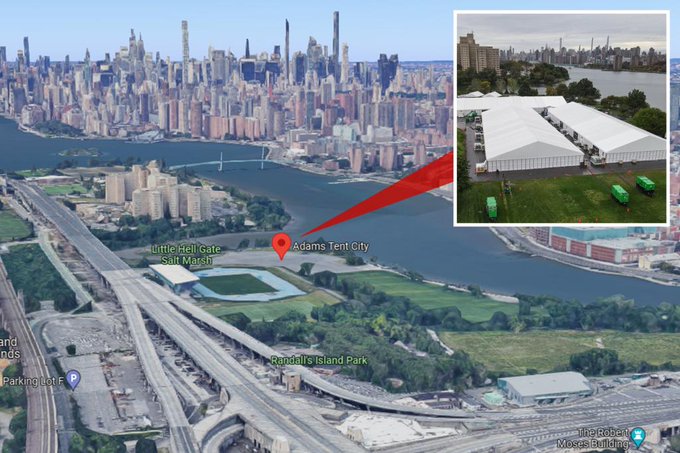 As we previously reported, the emergency response and relief center for adults is expected to open soon on Randall's Island, which will host 500 adults accommodated in tents. Amenities such as air conditioning and laundry units will be available to those at the site.
Here's video footage of the center being constructed on Randall's Island.