Elon Musk, Twitter's new CEO, told employees Thursday evening that the company would lay off a substantial portion of its workforce on Friday.
As noted by the TODAY Show report, FOX Business notes that the class-action lawsuit was filed against Twitter on behalf of workers who claim the layoffs violate a federal law that requires 60 days' notice. The Worker Adjustment and Retraining Notification Act requires large companies to notify workers two months in advance of planned job cuts.
This comes after Bloomberg News reported earlier this week that Musk was laying off 3,700 of the company's 7,500 employees on Friday. Moreover, Musk is reportedly canceling the work-from-anywhere policy and forcing employees to come into the office.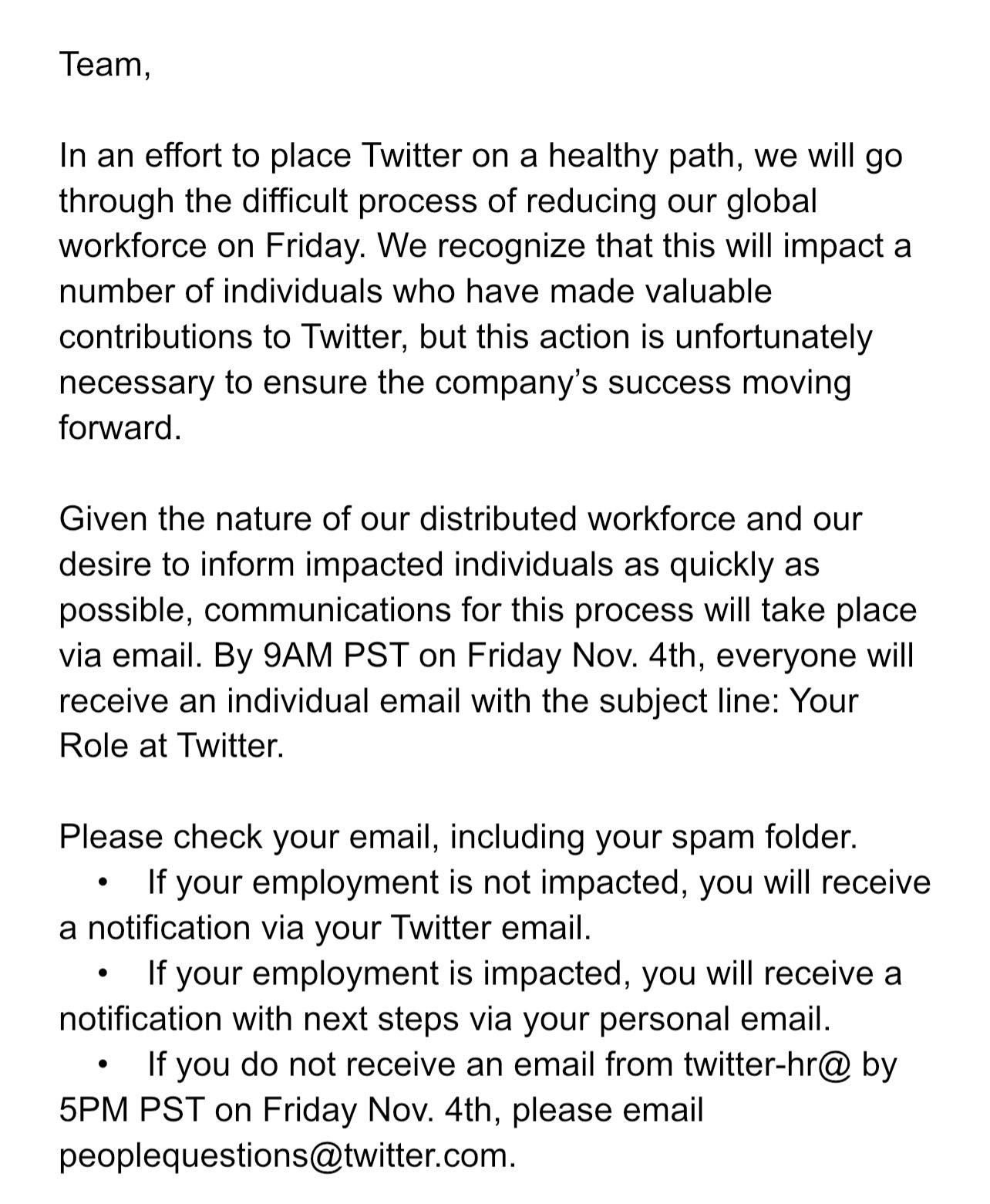 An email from the company sent to all employees stated, "In an effort to place Twitter on a healthy path, we will go through the difficult process of reducing our global workforce on Friday. We recognize that this will impact a number of individuals who have made valuable contributions to Twitter, but this action is unfortunately necessary to ensure the company's success moving forward."
Regardless of whether they are being laid off or not, everyone will receive an email about their future at the company, the email continued.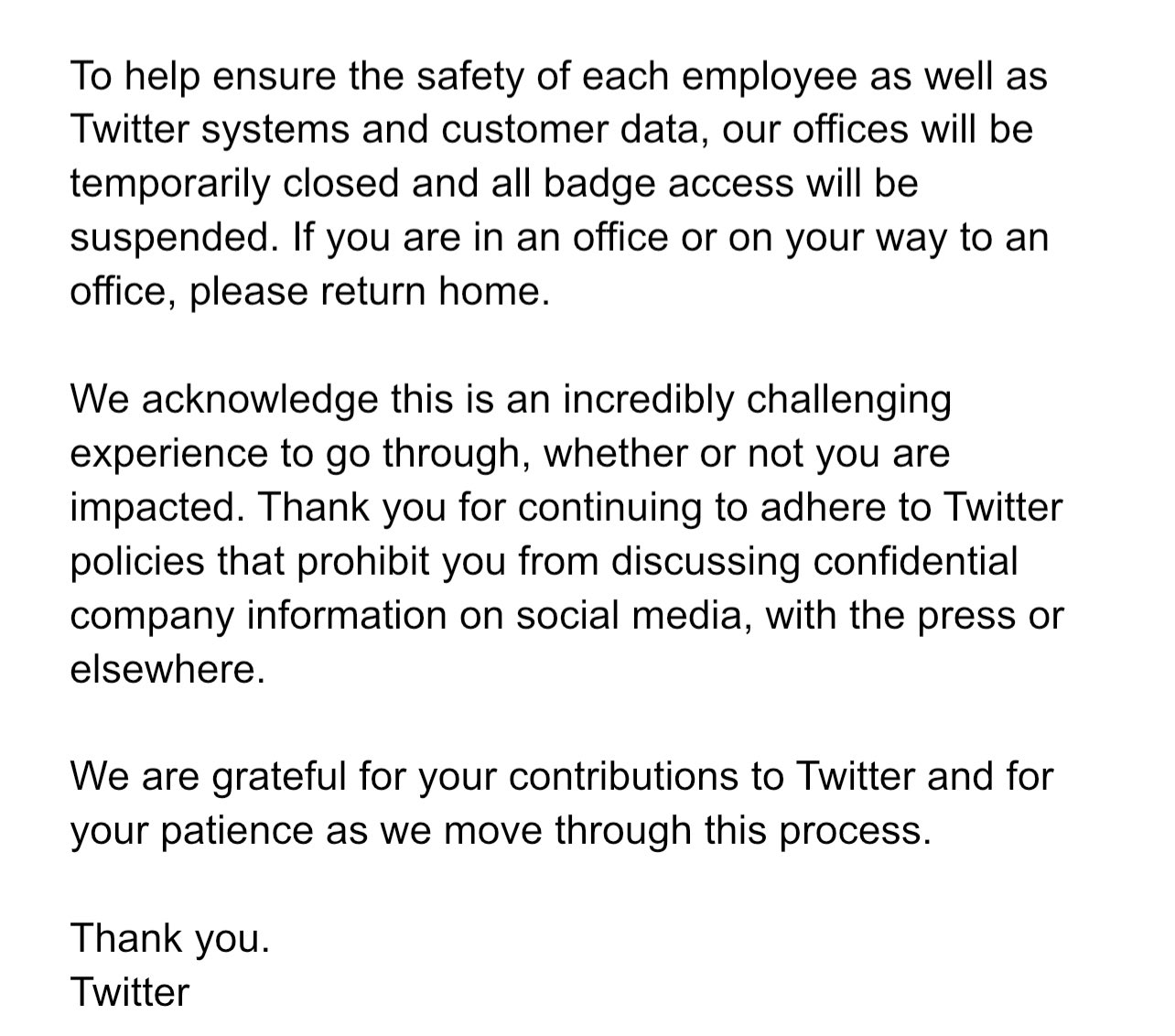 The letter concludes, "We acknowledge this is an incredibly challenging experience to go through, whether or not you are impacted. Thank you for continuing to adhere to Twitter policies that prohibit you from discussing confidential company information on social media, with the press or elsewhere. We are grateful for your contributions to Twitter and for your patience as we move through this process."
While employees were learning whether they'd lost their jobs, Musk blamed activists for Twitter's "massive drop in revenue" since he took over late last week.
"Twitter has had a massive drop in revenue, due to activist groups pressuring advertisers, even though nothing has changed with content moderation and we did everything we could to appease the activists. Extremely messed up! They're trying to destroy free speech in America.," Musk tweeted.
For years Twitter has been overrun by liberals who use the platform to push their agenda and attack anyone who disagrees with them. However, since Musk took over as CEO last week, he has been working quickly to take back control of the platform and make it a place for free speech again. On Thursday, he announced layoffs in substantial proportions of Twitter's workforce and forcing employees to come into the office, which is sure to cause liberals to cry in their safe spaces. However, Musk is doing what he needs to do in order to make Twitter thrive and evolve into the free speech platform it was always meant to be.