During the Houston Astros' World Series parade on Monday, someone threw a beer at Sen. Ted Cruz (R-TX).
He attended the event after the Houston Astros won the World Series over the weekend, defeating the Philadelphia Phillies four games to two.
The Washington Examiner reports, During the incident, Cruz was sitting in the bed of a jeep, and someone next to him appeared to attempt to block the flying beverage. In the footage, booing could be heard.
Unlike an empty can, the beer can thrown at Cruz did not appear to have been opened, making it substantially heavier than an empty one, as it fell into the back of Cruz's vehicle with a thud. When the attack occurred, Cruz's young daughters were standing next to him.
A 33-year-old man was taken into custody after Cruz was struck by the can near his chest and neck, the Houston Police Department wrote on social media.
"Nearby HPD officers arrested the male without further incident," police stated. "He was taken to jail and faces assault charges."
On Twitter, Cruz thanked the Houston PD for their response to the situation and joked that he was "thankful that the clown who threw his White Claw had a noodle for an arm."
And on Tuesday morning, Houston PD revealed that Joseph Halm Arcidiacono, 33, was taken into custody and charged with aggravated assault for this incident.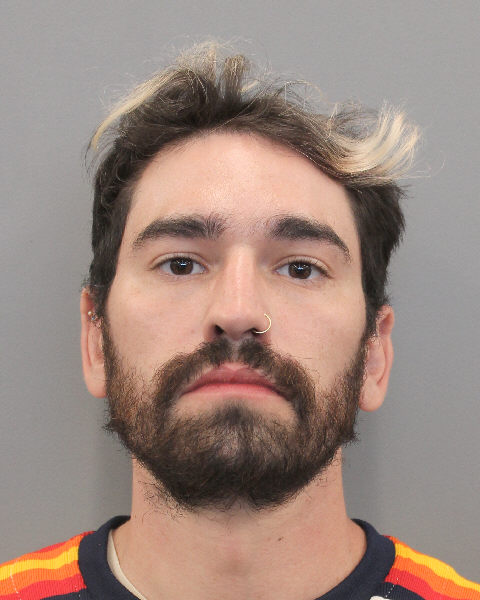 On Twitter, libs were cheering on the man who threw the beer can at Cruz.
One wrote, "the good guy is the one that threw the can at him in the first place"
And another commented, "Never been more proud of my city than when we won the World Series and then proceeded to boo and throw beer at Ted Cruz"
Libs were foaming at the mouth with excitement after the beer can was thrown at Sen. Ted Cruz during the Houston Astros' World Series parade. Video footage of the incident quickly spread on social media, and many on the left can be seen laughing and cheering in the comments section. But this is no laughing matter. This could have been a lot more serious, and thank god that Cruz was unharmed. It's just another example of how Democrats and those on the left incite violence. If this was a Democrat who was targeted and attacked, we wouldn't stop hearing about it. The hypocrisy is astounding.