In his first TV interview since last month's midterm elections, President Biden sat down with actress Drew Barrymore. "The Drew Barrymore Show," which airs weekday mornings on CBS, interviewed Biden and his wife, Jill, at the White House on Friday, and the program aired on Monday.
The interview was full of softball questions for the couple that covered topics about their Christmas gifts for each other and their relationship.
Barrymore began the interview by asking the couple about their Christmas traditions and the gifts they exchange.
One gift that Jill Biden always receives from President Biden is handwritten poetry, she said.
Upon being asked if he personally wrote the poems for his wife, the president replied, "Of course I do.".
On Twitter, Republican activist Matthew Foldi retweeted Jill Biden's comments about Joe writing her a poem and asked his followers to "drop their best Biden poem."
Here are some of the best replies:
One Twitter user came up with: "Roses are red, I like bacon and eggs, Sometimes I tell children, About my hairy legs"
Another wrote, "There once was a boy from Scranton. Who fought Corn Pop and his gang with abandon. Though no brain waves were detected. He was miraculously elected. And now he's our lovable Brandon."
Another wrote, "I love hearing jingle bells. As children sing. All men are created equal. By, you know, the thing."
And another person posted, "There once was a man from Nantucket. And he ah, well anyway I've said too much."
During the interview, the couple was also asked about one bad habit each would like to see their spouse end.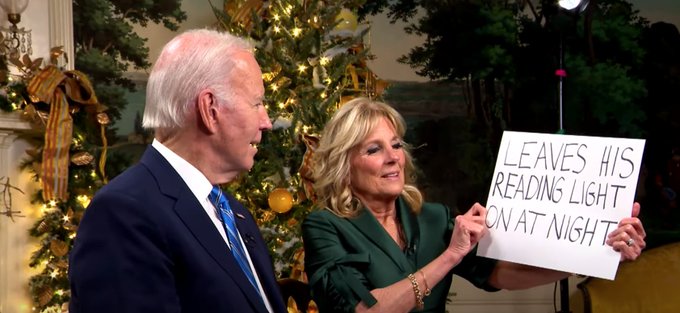 Jill had written down the one bad habit she'd like her husband to kick, which was turning off his reading light when they go to sleep at night.
This question set up for a wave of memes to flood the internet as well.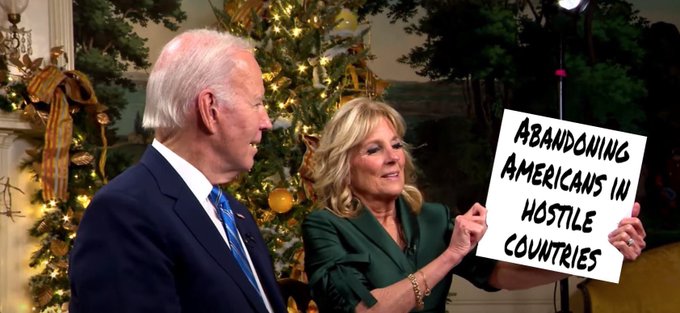 One person on Twitter photoshopped Jill's board to read, "abandoning americans in foreign countries"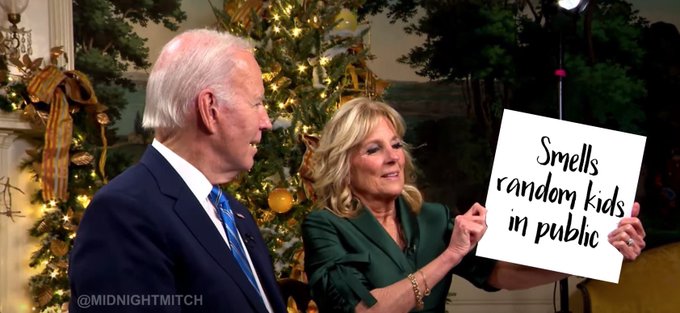 Another edited the sign to say, "smells random kids in public"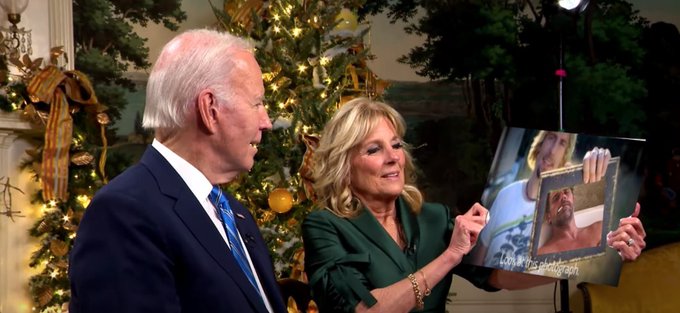 Another Twitter user edited the sign to show a photo of Joe's son Hunter doing crack in a bathtub.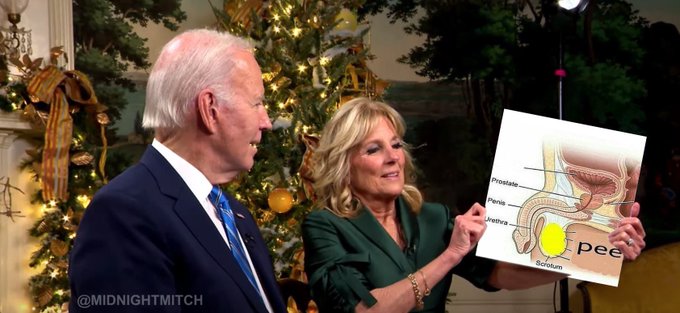 And this person edited the sign to show a medical chart of erectile dysfunction.
Us here at Next News decided to hop on the trend and came up with our own poem in spirit of this story. This is what we came up with:
"Drew Barrymore came to visit the White House. Her mission: weakly interview Joe and Jill Biden. Behind her smile was a cringe of doubt, Would she get too nervous and blurt out? But they showed her around like children's friends, Listening to their stories that had no end. In the end she knew her task was done, A weak interview for everyone."
All in all, Drew Barrymore's interview was full of softball questions meant to elicit humor from President Biden and First Lady Jill Biden instead of hard-hitting questions about this administration's policies or plans. The use of such a lighthearted approach to interviewing a sitting president has led many to consider Biden as a laughingstock. By silencing any necessary tough questioning, this interview does nothing to promote an atmosphere of seriousness or respect for the presidency. This waste of a television slot will do nothing but continue to disgrace our current president even further.