More than nearly 1,400 migrants have been captured over the New Year's Weekend as a result of multiple sea-based human smuggling incidents intercepted by Homeland Security Task Force-Southeast law enforcement partners. In the Florida Keys, migrants were arrested at sea and along the coast.
Homeland Security Task Force- Southeast members apprehended nearly 1,400 migrants at sea and along Florida Keys islands and coasts over the New Year's weekend, according to a tweet from the agency.
Overloaded boats were used in many of these smuggling interdictions, according to Breitbart.
Walter N. Slosar, Chief Patrol Agent for the Miami Sector of U.S. Border Patrol, tweeted a video showing an overloaded sailing vessel with more than 130 migrants onboard. Many migrants were packed below deck, putting their lives at risk.
According to officials in a written statement, Miami Sector encounters with migrants have increased 400 percent since the beginning of the new fiscal year on October 1, 2022. The HSTF-SE has interdicted 7,784 migrants at sea and 4,401 migrants who managed to land on Florida beaches since August. Furthermore, 65 migrants' bodies were recovered during FY22.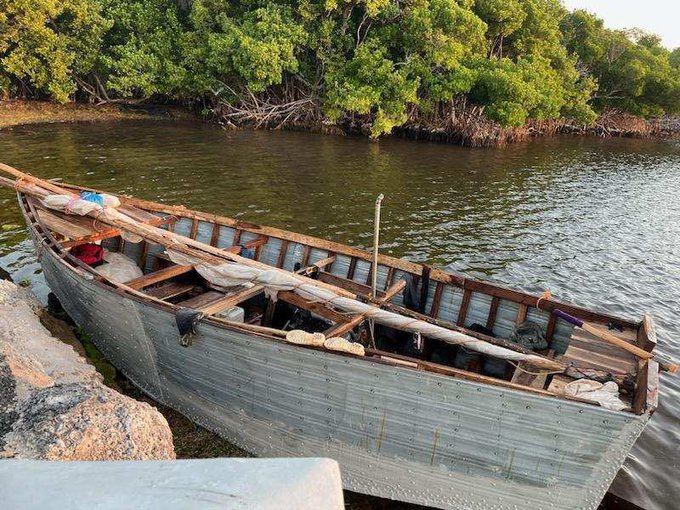 Makeshift or homemade vessels are still used by human smugglers to move migrants across the Caribbean Sea to Florida.
The spike of over 1,400 illegal migrants captured in multiple sea-based incidents last weekend demonstrates the heightened urgency to protect our coast and secure our borders. This crisis puts our national security at risk, and we need to act now and fast to protect ALL of our borders. There is no question that makeshift vessels are being used by smugglers to move migrants across the Caribbean Sea to Florida, and this is a glaring reminder that we need quick and decisive action. We can not wait any longer — we must protect the coast and secure the border immediately.