According to Rotten Tomatoes, "The Proud Family: Louder and Prouder" currently has an audience rating of 11 percent based on backlash after a clip that went viral online featured the cartoon family's kids demanding reparations for blacks while performing slam poetry based on false claims about critical race theory.
The Disney cartoon series aired an episode that showcased kids singing about reparations "owed" to black Americans.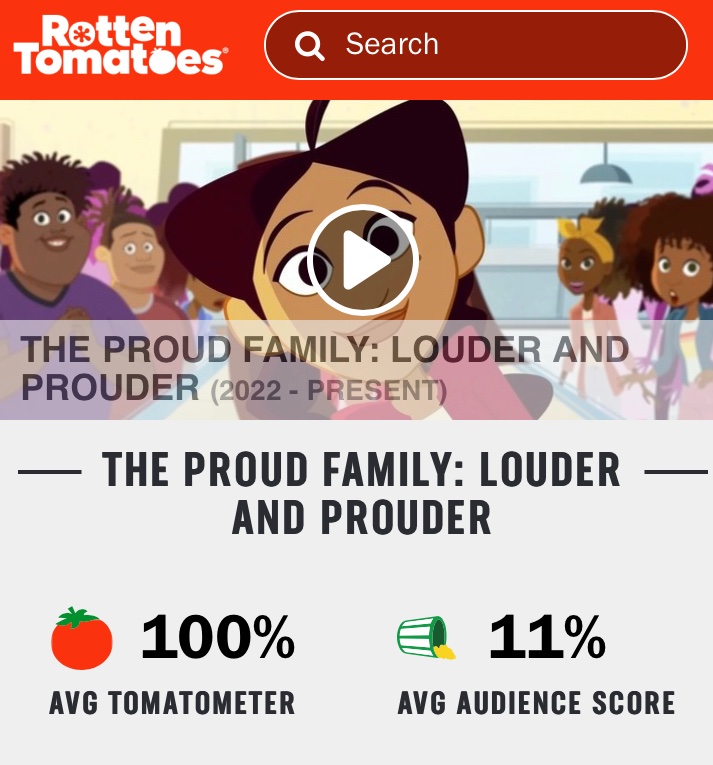 The song begins with the line, "This country was built on slavery — which means slaves built this country" — and that line was repeated over and over throughout the song.
The reparations rap in the show was part of its second season, which sits at an even lower rating than the overall series at 9 percent audience approval.
Here's a little history lesson about slavery that those on the left forget to mention:
Slavery in the American colonies was started by the British Empire, using a supply chain heavily supplied by African tribes that traded conquered peoples with Europeans. In 1776, the Declaration of Independence declared that "all men are created equal," and during the American Revolution, all states abolished the international slave trade, although the southern states reversed their decision shortly afterwards. During the American Civil War, which began in 1861, more Americans died in the war to free the slaves than in World War I, World War II, the Korean War, and Vietnam War combined.
It is devastating that propaganda like this still manages to make its way into a Disney children's show and reach innocent minds. Parents were right to expose the sick message in "The Proud Family: Louder and Prouder" as it not only spread false information about critical race theory, but also perpetuated harmful beliefs across generations unquestioned. The woke culture has co-opted yet another major media industry and it should not be accepted or overlooked – boycotting Disney may just be what is needed in order for them to understand their responsibility towards the future generations of children whom they are influencing with propaganda on such a scale.