This week, the U.S. Navy released photos showing the recovery of the remains of a Chinese spy balloon shot down off the coast of South Carolina, CNBC reports.
A U.S. fighter jet fired on the 200-foot-tall balloon on Sunday, sending it hurtling downward into the Atlantic Ocean in a dramatic action televised live.
According to China, the balloon first spotted over Montana last Wednesday was a wayward "civilian unmanned airship" conducting weather research.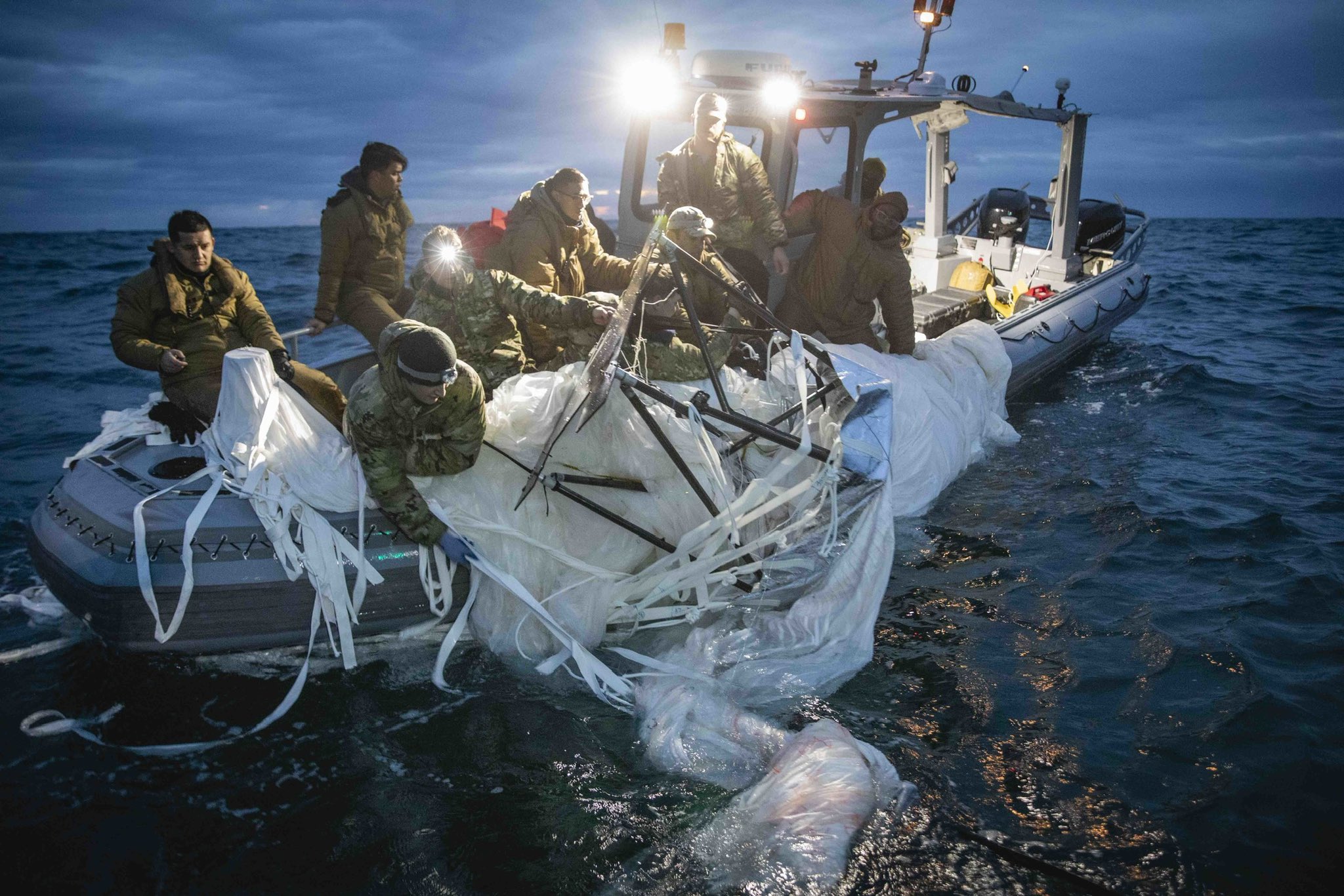 The balloon, however, was used by China "to monitor strategic sites in the continental United States," according to Defense Secretary Lloyd Austin.
Over a 10-square-mile search area off Myrtle Beach, five Navy ships recovered debris from the balloon. According to officials, the debris field measured 1,500 square meters, and the balloon's payload weighed more than a ton.
The recent takedown of the Chinese spy balloon off the U.S. coast is no laughing matter as national security is at stake. The Navy's release of photos of the recovery shows that the U.S. acted in time, but many are concerned with why the takedown of the spy balloon took so long. With the balloon venturing over the entire country, it seems the situation could have been prevented earlier – making America look like the laughingstock of the world in the international community for not taking more proactive steps before this security threat blew up into a global story.