You heard it here first, folks. The IRS is creating an army, an army willing to KILL Americans, and they're not going to stop until every last dime is squeezed from hard working Americans. Yes, really. This is a major issue that we need to address now, before it's too late, and Elon Musk has already weighed in.
According to the New York Post, As Congress prepares to pass a spending bill that would greatly expand the Internal Revenue Service (IRS), an online job posting for special agents is causing a stir.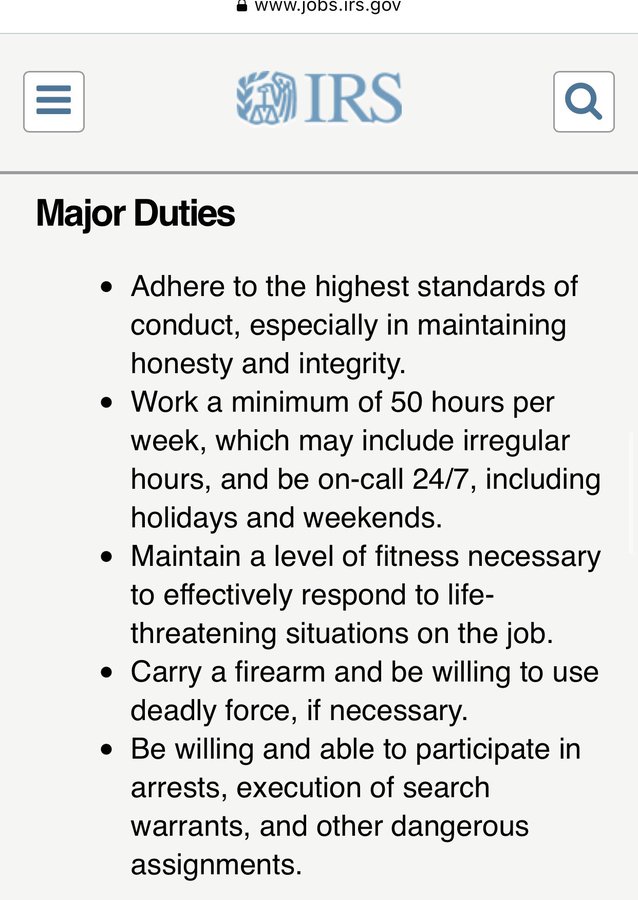 On Wednesday, an online posting for "Criminal Investigation Special Agents" appeared to have been removed following online criticism, but was re-posted after FOX Business contacted the agency.
"Key requirements" include being "legally allowed to carry a firearm," and "major duties" include "Carry a firearm and be ready to use deadly force, if necessary" and "Be ready for arrests, search warrant executions, and other dangerous assignments," according to the job posting.
Online critics expressed anger over the requirement that agents be willing to use "deadly force, if necessary."
Tesla and SpaceX CEO Elon Musk weighed in on the matter, posted a meme depicting a laughing British redcoat, along with the caption: "when the country that revolted over taxes hires 87,000 new IRS agents."
Musk, a South African who lived in Canada before becoming an American citizen, also told a user that he already gets "audited every year by default."
The NY Post goes on to note that, As the IRS was criticized over the job posting, Congress proposed an $80 billion boost to the agency over a 10-year period, with more than half of it intended to crack down on tax evasion.
The money would be used to fill 87,000 IRS positions, more than doubling the agency's current size. A tie-breaking vote was cast by Vice President Kamala Harris to pass the bill on Sunday.
Joe Biden and the Democrats want to take guns away from law abiding Americans, but will heavily arm IRS agents. It doesn't make much sense, but then again, nothing coming out of this administration makes sense.