With the help of Elon Musk, mass firings are taking place, life bans are being reversed, and free speech will now be allowed on Twitter, all to the detriment of social justice warriors.
Following months of drama, Elon Musk closed the Twitter deal for $44 billion on Thursday.
Axios reports, Upon signing the deal, Musk gains sole control over one of the most important platforms for political discourse and social interaction around the world.
Here's CBS with more:
CEO Parag Agrawal, CFO Ned Segal, and general counsel Sean Edgett have all been fired. Vijaya Gadde, Twitter's longtime head of legal, policy, and trust, was also removed. Jack Dorsey had put her in charge of major user account decisions, like permanently banning President Trump.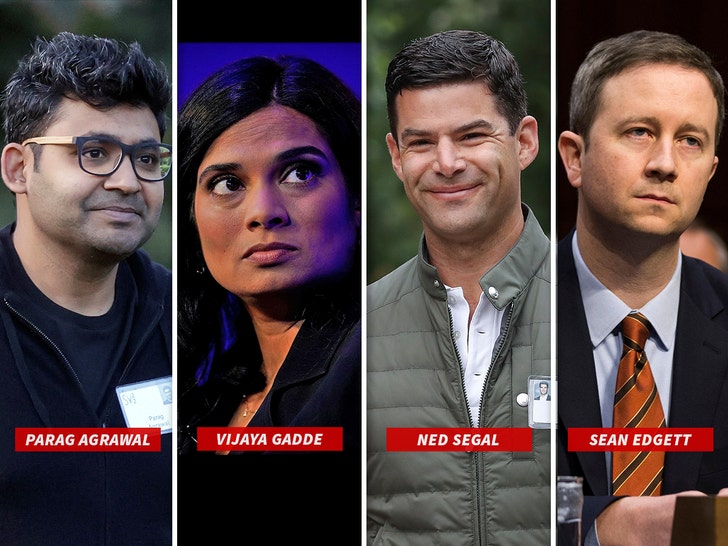 As Musk's first tweet since completing the takeover of Twitter, he wrote: "the bird is freed."
On Friday morning, he also tweeted, "let the good times roll."
Twitter is being controlled by Musk at a chaotic time for free speech in the United States. But its fate is uncertain as we reported yesterday, according to a confidant source, the ball is in motion at Google, Apple, and Amazon to deplatform Twitter altogether like we saw happen with Parlor.
As expected, liberal outlets like CNN are freaking out over Musk's acquisition of the social media platform. On CNN's "New Day," CNN correspondent Christine Romans went off the rails, questioning Musk's leadership and even questioning how his purchase of the platform will affect this year's midterm elections.
As a result of the massive restrictions and bans imposed by the social justice warriors at Twitter, Donald Trump's Truth Social and other alternative social networks were born in recent years.
And here is where it gets really interesting. According to Bloomberg, Musk now plans to reverse lifetime bans imposed on Twitter users for various speech infractions. That would mean Donald Trump would be free to post "mean tweets" again.
In an equally wild turn of events, at 1:18 today, Elon tweeted that Twitter will be forming a "content moderation council" and that No major content decisions or account reinstatements would occur before that council conviens.
Then he deleted the tweet. So it's unclear if he changed his mind or just spoke too soon.
Now back to Trump, even if his account were reinstated, Trump said a couple of months ago that he still wouldn't use Twitter.
While Trump did not address the possibility of a return to the platform, he did react to Elon Musk officially taking over Twitter, writing on TRUTH Social, "TRUTH SOCIAL has become somewhat of a phenomena. Last week it had bigger numbers than all other platforms, including TikTok, Twitter, Facebook, and the rest. It also looks and works better to my eye. I am very happy that Twitter is now in sane hands, and will no longer be run by Radical Left Lunatics and Maniacs that truly hate our country. Twitter must now work hard to rid itself of all of the bots and fake accounts that have hurt it so badly. It will be much smaller, but better. I LOVE TRUTH!"
When it was announced that Elon Musk had purchased Twitter for $44 billion, the internet went into a frenzy. As CEO, Musk wasted no time in making sweeping changes, including the firing of several Twitter executives and a reversal of banning policies. This decision has been met with elation by free speech advocates and fury by "snowflakes" who can't handle differing opinions. And in perhaps the biggest move yet, Musk is reportedly considering reinstating President Trump's account. The genius mogul has proven once again why he's one to watch, and his bold moves may even lead to calls for the deplatforming of Twitter altogether. It's clear that under Musk's leadership, things will never be the same on the social media site.